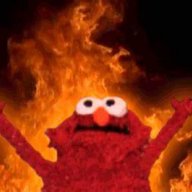 ASFN IDOL
Supporting Member
Joined

Jan 2, 2003
Posts

78,154
Reaction score

40,589
As had Murphy.

All offseason we heard on this board how terrible the Cardinals CBs were. Murphy has been a good player for a bit now, dating back to his 2nd season.

Once Hamilton is back and Mullen is up to speed, the CB room will sudden look decent.

Allen and Lawrence are 2/3s of a decent unit. I'd think the Cardinals will consider a DL in round one next year. If Allen isn't resigned, the DL is going to be a major worry. I bet Thomas slides into the DL rotation as well at some point.
Except no one was saying Murphy was terrible. Everyone was saying he was the ONLY dependable CB on the team. And Mullen wasn't on the team until Week 1 so he didn't factor at all into the CB room discussion. And Hamilton has proven two things in this league… Jack and Squat.
You can keep trying to rewrite the narrative of what the arguments were against our CB room during the off-season, but no matter how hard you try and lie about what was actually said, it won't make your argument true.
Also, it's very strange to be beating your chest about how people we're overreacting to the CB room when the pass defense is ranked
31st
in the NFL.
Last edited: