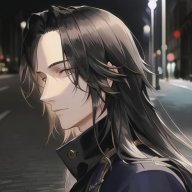 Joined

Jan 5, 2019
Posts

4,783
Reaction score

6,418
Location
Apple ain't gonna do that. Neither will Amazon or Netflix. They're just completely different business models than the legacy studios.

WB/Universal/Paramount and Sony might.

And that can absolutely happen. Will it happen? No freaking clue. But the AMPTP is not bonded together by contract or anything.

We divided and conquered the agencies back in 2019, breaking them one by one over packing fee BS. It might be the best way to do this also.
Thanks for the info. I used Apple mainly because I had was just talking about last night's episode of Foundation with someone. It was <insert studio name> placeholder.
I mainly didn't know if AMPTP was bonded together somehow to make them a monolithic block. My industry isn't unionized so I haven't dealt with it much. The companies as a block has a bit of a monopoly feel to me but I didn't know if there was something in the labor laws that allowed for it during negotiations. I'm learning here.