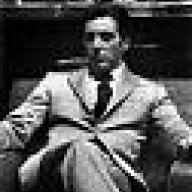 Joined

May 15, 2002
Posts

9,265
Reaction score

9,369
Location
The new regime needs to pick a questionable work ethic and character dude who will probably play 30% of snaps?

Too big of a gamble for a team in an almost a complete rebuild. Maybe if he has some better stats to back it up. Part of his claim to fame is boosting everyone else, and who exactly is he boosting?

If he's gunna bust, Cardinals are literally the exact team where he will. The dude has nothing around him, going to a dysfunctional franchise with complete rookie personnel from the GM down. He needs to go to a team with good framework already, and we ain't it. Need a better gamble with our first pick. If he falls, I get it.

Interviews are a bunch of hogwash.
He's the best interior DL to come out in a while, and the defense that JG wants to run is extremely dependent on a player of his skill set. If Keim/KK were running the show, then I would agree that he would have a HUGE bust potential. Just because our past was dysfunctional, doesn't mean that MO/JG will be. And they have BOTH indicated that. If you're getting 4 extra picks AND a potential stud like Carter, then it's no time to have your ******* shrivel. Being a fan of this franchise for 60+ years, we have always taken the safe path. I'm getting too damn old. Time to grow a set.