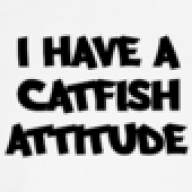 Joined

Aug 14, 2006
Posts

4,551
Reaction score

64
After watching the first three possessions of our offense tonight, I found myself asking this question. WHere's Matty???

I remember the fiery, competitive youngster who came onto the field under Denney Green, and willed his offensive unit to pile up yards and scores. I was hoping to see the same guy tonight, but he was no where to be seen.

Often it is said, that the light was on, but nobody was home. THat was definitely not the case tonight. When #7 first walked onto the field to take charge of his first huddle in tonights game, I looked under the helmet of #7, and there not only wasn't anyone there, but there was not even a light on. Something is missing here, and it is not the uniform, because I know that I saw #7 out there in our backfield and in the huddle. There was just nobody in the uniform.

When I was able to make out the face under the helmet, it was void of expression. The eyes were vacant. There truly was no one there,---at least not anyone that I recognized. This soulless performance was immediately passed on to the offensive unit. Our first unit is right now, totally without a leader. There is no commanding officer barking orders, and no one is carrying them out. What I saw was but a pitiful shell of what was once a promising, young, bright, competitive, NFL quarterback. Now I see only an empty shell wearing the number 7. There is no heart-----There is no soul.