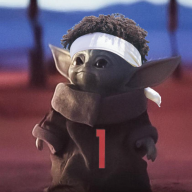 Super Moderator
Super Moderator
Moderator
Supporting Member
Joined

Sep 14, 2002
Posts

32,339
Reaction score

16,125
Location
No, you've harped that they can't spend money like the big boys because they don't have the cash. That isn't this. This is them not even deigning to spend to the mean, to compete with mid-level teams. This is bottom of the barrel bush league lack of effort or expenditure. This is amateur hour.
Sort of but more of a mixture of both things. Everything about this off season seems to indicate a lack of liquidity and on hand cash.
There were plenty of ways they could have made a lot of cap space and then strengthened the team but they just didn't do it. It would have been expensive but that's how other teams manage the cap.
They could have signed Kyler early and had everyone fired up for the off season but they didn't do it. Instead they are waiting as late as possible to extend him.
Those two things say Michael doesn't have the cash.
Now sprinkle in a healthy dose of "10 wins is good enough" and now you have an owner who can spend as little as possible to get the base result he wants.