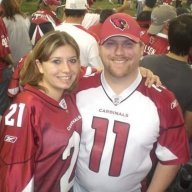 Joined

May 15, 2002
Posts

25,807
Reaction score

32,211
Location
Talent-on-paper wise currently, we're not that much better than the Texans.

That's how badly Keim has driven this roster to the ground.
Strongly disagree with the talent in relation to the Texans...at least the top end talent (and maybe that is what you mean by not much better).
Both Hopkins and Brown are better than Cooks. Ertz better than any TE. Humphries and Hernandez are the 2nd and third best OL. Beachum might be the 4th. Watt and Allen are at worst two of the top 3 DL. Baker, Murphy and Jalen are the three best DBs (Stingley and Pitre not there yet but promising).