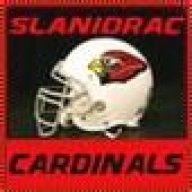 ASFN Icon
Supporting Member
Joined

Jul 11, 2002
Posts

13,802
Reaction score

11,741
Location
1. I was totally wrong about Watts and what he brings to this team.
2. Poise. This team has poise. Kyler, Kliff, and this team seems to have a"Don't worry bout it" attitude.
3. We can win without our "A" game. That is the sign of a very good team.
4. Our WR room is top notch.
5. Our defense gives up yards....between the 30 yard lines but only 95 pts. in 5 games. Oh, and 12 of those pts. came on a pick and special teams. That's mean 83 pts. or an average of 16.6 pts per game. WOW!
6. To win you have to be good but also lucky. Luck with injuries being the biggest factor.
7. We all know this...winning is fun!

Waht have you learned?