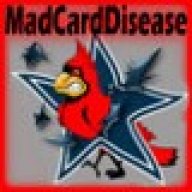 Moderator
Moderator
Supporting Member
Joined

May 13, 2002
Posts

19,146
Reaction score

9,515
Location
In the late 70s and all of the 80s I grew up in the Bay Area. Everyone that I knew were Niners fans. I was a Niner fan until like the 2nd grade when my aunt gave me a San Diego Charger vest. It had a badge on it with a Stallion and a lightning bolt that I instantly fell in love with. i used to draw it all the time in grade school. I started watching the Chargers and instantly fell in love with Air Coryell, Dan Fouts and all of the skill players. Of course right around that time the Niners started their historic run and winning several Super Bowls. I soon learned to hate the Niners.

Naturally as the Niners soared in the 80s my Chargers struggled. I quickly learned how to root for a bad team. Then miraculously one year the Chargers made it to the Super Bowl in the 90s. I was in college at that time and was so excited. Except that they had to play the hated Niners in that Super Bowl. Oh man was that a painful game to watch surrounded by Niner fans. My hatred for the Niners only grew that day.

After graduating from college in 96 I moved to the Valley. Being a huge NFL fan I couldn't believe how cheap Cardinals season tickets were. I gathered a group of about 10 friends and we all purchased season tickets together. Each year a couple of friends wouldn't renew their tickets till I was the only one left. Still I quickly learned to love my Cardinals having learned how to root for a loser back in my Charger days. I've been a die hard Cardinals fan since 1997.
Last edited: