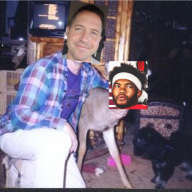 Joined

Jul 21, 2002
Posts

32,242
Reaction score

26,245
Location
Outside of next year's draft picks, he hasn't improved the team at all. Actually the team is worse.
I agree the team is worse. I would wager Monti would as well.
We went from having two good defensive linemen to none.
DL is pretty damn bare, but I think Cam Thomas will be as good as Allen.
We had one good CB in Murphy and he let him leave so we have no good corners.
Eh Marco Wilson was better than Murphy last year.
The strongest position on the defense the linebacking unit he adds a decent free agent and a second round pick.
Not all LBs are the same. Ojulari is an edge and I think he can be pretty good.
Had the chance to pick the best player in the draft and didn't.
And instead added best OT and a pick next year.
On the offense we had three strengths. WR,OT and TE.
Outside of Hopkins who is arguably elite, none of those positions have any true elite talents. I like Humphries, but Beachum and Jones are only really ok players. Johnson can be better than any OL the Cardinals have on their roster right now.
He released our best player in Hopkins.
Sucks, but it's a business.
Drafted an OT with our first pick when we already had three tackles that could start and play well.
Johnson will be better than any of them.
Our pick in the second round should have been a center.
Pass rush>>>>>>>>center.
No serious football evaluator will came otherwise.
Not only could we have had any of the top centers, but it was a huge need and the best guard in the draft was also sitting there for the taking.
Pass rush was a huge need as well. Guard has plenty of starting candidates.
If it wasn't for getting a couple high picks in next years draft I would grade him an F- as GM. Because of those picks a C-.
Disagree. I think the draft was a B, but the picks push it to an A-. I'm real high on Johnson, Ojulari, Williams, and cautiously optimistic on Wilson. Stills looks like a great late round DL. Tune has some real potential as does Gaines.