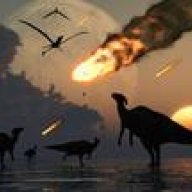 Provocateur aka Wallyburger
Supporting Member
Joined

Nov 17, 2003
Posts

39,818
Reaction score

3,409
Location
Good news new story.
This guy is a physical specimen that defies description. This is a guy who weighs 300 pounds.
You must be registered for see images
UM's Bailey is pride of tiny island

* Dave Hyde

Allen Bailey brings hope to Hurricane defense and Hog Hammock

Dave Hyde Sun Sentinel Columnist

5:46 p.m. EDT, August 28, 2010

SAPELO ISLAND, Ga. —The ferry leaves at 8 a.m., and by 7:30 the dock already has the feel of a middle-school field trip. A group of retired Californians lines up in the early-morning heat, talking. A few University of Georgia students stand with backpacks, laughing.

There's a middle-aged couple going to stay at the mansion-turned-hotel, a handful of day workers, some state park employees and a few of the residents who live in the remote island's lone community, Hog Hammock.

"Why are you going to the island?" asks the ferry's first mate, selling $1 tickets and holding a clipboard.

"To see Allen Bailey," I say.

Click here to get breaking sports news text alerts

"OK,'' he says, writing on the clipboard.

"Do you know Allen?" I ask.

"This is a small place,'' he says, still writing. "Everyone knows everyone."

He half-smiles.

"I'm Allen's dad."

Unconventional tale

There may be a more unusual story in college football this season than Allen Bailey, but you'd be hard-pressed to find it. The tangibles that project him as a first-round NFL pick next April are obvious, noteworthy and on a board inside the University of Miami's athletic facility.

Bailey's nameplate hangs by listings for the best vertical jump ever by a Miami defensive lineman, second-best bench press (385 pounds) and third-best 40-yard dash (4.62 seconds). His body is so sculpted for football that a Georgia Tech lineman noted last year how the distended veins on Bailey's muscled arms "look like a road map of Atlanta."

That's where convention around him ends.

"Let's take a tour,'' Bailey says, hopping in the white pickup truck waiting where the 15-mile ferry ride ends at this final island before America drops into the Atlantic Ocean.

He begins driving down the vacant roads he first drove at age 12. Rules are different here, as are roads. Some are paved. Some are rutted dirt. There are no stop signs. No traffic. Nothing at all on this 13-mile-long island, it sometimes seems, but trees and marshes and endless, pristine beaches that serve as mileposts of his life.

"Here's the shore where we'd go clamming …"

"Here's the marsh with the biggest alligator …"

"Here's the dock I fell off into the ocean when I was 2, and my mom jumped in and saved me …"

Here's Nanny Goat Beach. Here's Behavior Cemetery, where as a kid he felt spooked upon seeing a tombstone that read "Allen Bailey." Like a scene from Ebenezer Scrooge.

"It was an uncle of mine,'' he said.

For a couple of centuries, the island was a rice plantation. Now, 90 percent of the island consists of an untapped, state-owned preserve, a University of Georgia marine institute and a former R.J. Reynolds mansion that's a hotel where Bailey's mom, Mary, is a cook.

The other 10 percent is Hog Hammock.

"Here's home,'' he says, driving past the community's signpost.

When Bailey arrived at Miami as a freshman and told teammates he was from Sapelo Island and Hog Hammock, they didn't believe him. You live on a what? And where? Most of Miami's players are city kids, from the roughest streets of South Florida, and couldn't conceive of a place like this. They laughed at the notion.

Bailey went to Google Earth on a computer and zeroed in on the island, then his home. That convinced them. What he told them next intrigued them.

"We're all descendants of slaves there,'' he said.

Hog Hammock's 434 acres were set aside for the few hundred direct descendants of the 19th-century plantation owner Thomas Spalding. This is the last settlement in the country where the culture of the Geechee people, as they call themselves, was protected for generations by geography and the lack of bug spray or air conditioning.

As a result, there's a proud touch of Africa at Hog Hammock in the Geechee dialect, in memories passed down through generations and in community centerpieces like the First African Baptist Church.

What there isn't, however, are many people. In the 1950s, there were more than 400 Geechees on the island. In the 1970s, it was half that. Most went to the mainland for jobs, some just to see a bigger world. The sign at Hog Hammock's border made a decade ago lists the population as 70.

"It's really 55 now — when I'm home,'' Bailey says.

He's asked who its most famous resident ever is. He laughs in a high pitch that sounds strange coming from his broad body.

"Me,'' he says.

School and sacrifice

To attend school each day, Bailey did the ferry day-trip backward. Took a school van that picked up the Hog Hammock kids. Took the ferry that his dad worked on to the mainland. Then took a bus 15 minutes to school.

It was the afternoon trip home that turned difficult as he became an athlete. In middle-school football, he'd leave practice early and speed to the docks before the last ferry left at 5:30.

"It happened once or twice where the ferry already had left the dock and would have to come back for me,'' he said.

The remedy as he became a full-fledged star in high school was life-changing: He went to live with a teammate's family on the mainland for the school week. He wasn't the first Hog Hammock kid to do that. But it told his parents of the sacrifice he was willing to make, of what he hoped to make of himself.

He'd never lifted weights as a kid. But McIntosh County Academy high school coach Robby Robinson noticed him walking across the weight room holding 45-pound weights by a finger. "Knew right then we had someone special,'' he said.

Size and strength were nothing new to the Bailey clan. "Big One,'' his great-grandfather was nicknamed, because he was the biggest resident on Sapelo Island.

By Bailey's senior year, he could name his college. They all took the boat ride to the island, too. He told Southern California and Notre Dame they were too far. There was local pressure for him to attend Georgia. Florida was in the mix.

Miami's Randy Shannon, the eventual winner, visited Hog Hammock in a suit on a cold, foggy December day. If Miami's distance seemed daunting in some ways — Bailey's father was on one plane in his life, in the early 1980s — the staff and players felt like home to Bailey.

Maybe the insulated nature the Geechees had to the world even worked in Miami's favor. Bailey, for instance, crossed a troubled Alabama program off his list even when told the incoming coach was Nick Saban, who had just left the Dolphins.

"Who's Nick Saban?" he said.

Raccoon, anyone?

Bailey lifts the lid of a large freezer on the screened-in porch of his family home, one of the few dozen homes that make up Hog Hammock. There's a store in the community, a post office, a bed and breakfast.

"You'll want to see this,'' he says, reaching into the freezer.

He reaches in and pulls out a full-sized, fully frozen raccoon in a plastic grocery bag. Its frozen feet are sticking out of the bag. It's just like you might see standing by the road, except for the fact that it's frozen. And has a bullet wound.

"My dad hunts them,'' he says. "I've done it some. Go out at night with a light. They're not hard to find. Not bad to eat. You just cut off the feet and throw 'em in a pot whole."

Bailey sets the bag beside by the freezer. He reaches down into the freezer. He pulls out a second raccoon. And a third. And a fourth. And a bag of shrimp netted in the waters. Sea trout. Conch. Clams. Pecans grown on the trees. Squash. Okra. Peas. It's all here.

"You can live off the land, if you want,'' Bailey says.

The residents of Hog Hammock still get a chuckle over Florida defensive coordinator Charlie Strong enjoying his recruitment dinner until being told the meat he was eating was raccoon.

"I don't eat it much anymore, even when I'm out here,'' Bailey says. "I think I had too much growing up."

He puts the raccoons back in the freezer.

"Want a piece of Life Everlasting?" he says.

He points to a long plant hanging down from the ceiling.

"That's what we grow here, a tea, we call Life Everlasting,'' he says. "Now that's good to drink."

Cash and community

In the last decade, developers with names like Hammock Haven LLC and Anchorage Holdings LLC have discovered Hog Hammock. Lots went for more than $200,000 a half-acre to outsiders. Homes were built.

Some descendants got rich. Some got angry. The conflict between dollars and community has divided the descendants. Some see life-changing money to be made. Others see this special community — this black community — being lost.

"Allen and I have a plan," says his aunt, Cornelia Walker Bailey.

"That's right," her nephew says.

"That's if everything works out in football."

"Got to make sure that happens,'' he says.

They're in Aunt Cornelia's kitchen, where bags of clothes and toys sit. They will go to a garage sale benefiting the Sapelo Island Cultural and Revitalization Society, a group run by descendants to buy land and keep it from developers.

As these bags show, every dollar raised matters. But a bag of clothes only goes so far. The chance to invest an NFL-sized paycheck in saving this threatened community is the hope.

"We want to protect what's ours,'' says Aunt Cornelia. "I've been accused of racism, but the simple facts are this is a black community. We don't go into other communities and say, 'I want to buy land here.'"

At 65, Aunt Cornelia has lived the full Geechee life. Her father believed she saw spirits from the time she was little. She knew about Dr. Buzzard, an African voodoo man, and named one of the two books she has written about the island "God, Dr. Buzzard and the Bolito Man."

In the 1950s, her father was told to move to Hog Hammock or lose his job, which was the Reynolds family's way of consolidating the handful of communities into one. Now, she fears this final community will fade away if left to the devices at work.

"Money's not everything,'' she says. "That's what some people don't understand."

Her nephew leans against a kitchen counter, listening, nodding his head. He's ranked ninth talentwise in the 2011 draft by Scouts Inc. ESPN's Mel Kiper has him No. 16. Those slots would bring a windfall to this plan to save Hog Hammock.

But there's a long college season to play where names will rise and fall.

"I try not to think about what might happen too much,'' Bailey says.

Cultures collide

As he drives back to Marsh Landing Dock to drop me off for the boat ride to the mainland, Bailey analyzes a rap song on the radio. And let's be perfectly clear about one thing: Bailey is no backwater bumpkin, no Crocodile Dundee lost in the undertow of modern times.

He easily straddles two worlds, Miami's neon and Sapelo Island's sepia, though he melds the two in occasional oddities. Like with iguanas.

"He plays with them like other people would a dog,'' Shannon says.

Bailey chuckles at how he can scare his city-centric teammates by threatening to drop an iguana in their room. No teammate has visited him yet on the island, though he has issued a standing invitation.

"It's far from their world,'' he says.

It's far from any world, especially the Saturday one he enters for his senior season. Maybe there is a more amazing story in college football this season than an island kid, from a community of 55 people, all descendants of slaves, rated as a first-round NFL draft pick.

"Did I tell you we keep meat from hunting in my aunt's smokehouse?'' he says as I get out of the truck.

Good luck finding that story.

Dave Hyde can be reached at

[email protected]

or

[email protected]

.
Last edited: