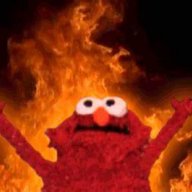 ASFN AWESOME
Supporting Member
Joined

Jan 2, 2003
Posts

75,776
Reaction score

36,111
Watching the games this weekend, I can't understand how anyone could look at the competing teams (with the possible exceptions being the Titans and Bucs), and think the Cards are even in the same universe as the Chiefs, Bills, Bengals, Rams, Packers and 9ers...

I won't go into an exhaustive comparison, other than to say that at the two most critical positions...that being the Head Coach and QB, the Cards are literally light-years away from these teams. It's sad... and yes, the Truth cuts like a knife... it hurts bad!

There isn't enough alcohol on earth that could get me to envision a team led by Kliff, with Kyler at QB, that could've possibly competed at the level of Mahomes, Allen, Burrow, Stafford, or even Jimmy G. Let alone the teams themselves fighting & battling at levels of brutality and grit the Cards haven't shown since their 2008/2009 run to the Super Bowl...

I'll say it again... with Kliff and Kyler, this franchise will win it's fair share of regular season games. Maybe make a post season here or there. But they will be a laughable 1 & done playoff team whenever they do make the post season. They'll certainly never be a legit post season threat.
the most glaring thing to me watching all those games is how RESILIENT teams were in the games. The Cardinals were great front-runners this year, but if they got punched in the mouth early, they would generally curl up in the fetal position or just have zero poise whatsoever trying to stand toe to toe with teams in a back and forth game.