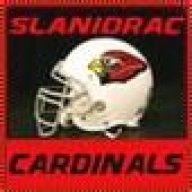 ASFN Hero
Supporting Member
Joined

Jul 11, 2002
Posts

11,993
Reaction score

8,144
Location
Yes we are all concerned at how we are playing… now. Eight weeks ago we were very, very good. I refused to believe we were playing that far over our heads and I refuse to believe we are as bad as we played Sunday.

Sports always has its up and downs. I bowl and I can throw a 180 and then come back with 225 and 215. Same bowler , same lanes.

With football 10 guys can do a great job but 1 guy blows his assignment and the play, the drive or the game is over.

I holding on to all hope we can turn this around Saturday and play like we did some weeks back.