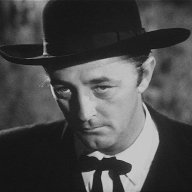 Kool Aid with a touch of vodka
Joined

Feb 5, 2003
Posts

27,488
Reaction score

12,650
Location
Why am defending again, soft because we did not run the god damned ball! period BS end of story, soft teams don't run and Allow hard premium pass rushes throw cards down, rip off their one dimensional identity, and have their way with cards.

kyler played at mvp level, sorry no qb can compete in the nightmare scenario, packers showed NFL how to beat us, just lead us where we want to go addicted to the pass! Allergic to the run - then to Detroit and the worse team in the NFL aggressively destroyed us as chase had 2 carries Conner 1 at the end of the 1st half!

I actually like Kliff a lot just not his behavior, Kyler would have to audible like 50% of the time to a RB run play, hero ball running himself only works at certain times. It does not force the defense to change.

again nit starting Conner who made the pro bowl as a 2nd string back up rb, now everybody denying this - he is not the back up my butt! I've been screaming that all year, don't know what the hell others are watching. Yes he had more carries, more effective, played more games ect. Is earth more then chase in free agency also! Why cause he was a bell cow in Pittsburg, and could be for the cards if cards running game coordinator, HC, staff we're not epically stupid! And GM was a boss instead of weak kneed yes man.

truth is as the thread states, we had 5 - 3 and outs 2 interceptions in the first half, first Conner run was out of the end zone, right before the pick 6 that sealed cards fate. That's damnEd hard truth, and it did not have to happen that way, cards could have actually played their pro bowl running back, so he had pain, he lead blocked for Kyler early. Caught the poor executed trick play, scored hard to late to matter.

just makes me sick cards media, team don't even mention it, the announcers and analyst harped on it the whole damn game- and idiots still never mention it. Rb can not be an afterthought against the rams or the NFCW ! Less then 1 mill for chase, 1.7 mill for Conner last year, drake took back up money after a 1000 yard year for cards last year.

you fans deserves another 75 years with no championship. Like cards deserve every bit of misery they feel right now, Michael , Keim allows whis, BA. KK to continue the same fundamentally flawed football filosphy for 1.5 decades now.
it's not consumable, opposite of championship, no continuity, consistency, keep doing what your doing, will keep getting what your getting.
We seriously need to devote all our attention to that OL and DL. A OL really is only as good as its weakest link and we need a dominant guard, maybe even more so due to Kyler's height. With Kyler that interior of the OL might be even more important than the edges compared to a traditional QB. On the DL, we simply have no power. I look at the guys we have, their size fits the position but they seemingly do not have the strength or quickness. Running the ball is the basic starting point of football, we cannot dictate our will because our trenches are lacking