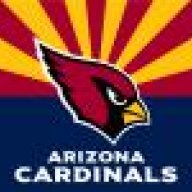 Hoist the Lombardi Trophy
Joined

Nov 11, 2002
Posts

24,877
Reaction score

5,391
Location
Tua has been released from the hospital & is traveling with the team back to Miami. Thank goodness for that. Contrary to what everyone on this board may think, these team doctors are pretty damn good. Before we jump to conclusions, I'll wait to hear what the medical personnel has to say.
Imo I think it's pretty dumb to send someone back home on a plane the same night he most likely suffered a second concussion within 4 days! Numerous teams have left players over night before & should've done it with this kid
Many of these medical people are great indeed, but if you truly believe all of them are putting "the persons" health first before "the game" you would be very naive. The league as well.
I'm friends with a few current as well as former NFL guys & they don't believe it! It's better today, but what took place in the last 4 days is criminal on how the Fins medical team & the NFL handled Tua. And I will say he has some responsibility as well because he knows he was dinged last Sunday