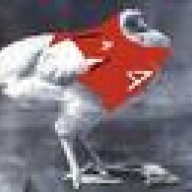 Joined

Oct 10, 2011
Posts

17,790
Reaction score

7,698
Bledsoe didn't guard those guys the whole game. And no watch the game again, Dragic was guarding Westbrook in the 4th QTR quite a bit.

Lol "per 100 possesssions" who the f*** uses that kind of s**t? Please tell me what Blesdoe's defensive win shares are next. Or his per 500 defensive win shares. Or plus 1000 if there's such a thing.

And my god, just because Bledsoe was in the game doesn't mean he was guarding Westbrook. Dragic could have been guarding him with Bledsoe providing help which is good at.

And I already said Bledsoe is a a great team defender so its not surprising that we give up less when he is in the game than when he's not. The steal he had on Durant is a good example of that. I'm talking about strictly his on ball defense.

And I'm not even saying that his on ball defense is bad, I just don't think its as good as some people think it is.

Please take a reading class when you go to college.
Lots of people use per 100 possessions... its not a very complicated stat, very easy to calculate. Its just pure scoring/defense with pace out of the equation. I know you prefer to use "facts" that are pulled from your imagination that frequently fly contrary to reality, but per 100 possessions is not that complicated, even you can probably digest it given some time.
Nice line about "reading class" though. Did you take a lot of "reading class" yourself? (and this coming from the dude who got caught not even reading his own links)
Sorry that I again called you out on your total BS, just treat this as a learning experience and take a deep breath before posting next time and make sure what you've stated is not either a figment of your imagination or an outright lie.