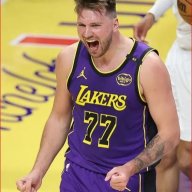 I Want To Believe
Super Moderator
Moderator
Supporting Member
Joined

May 13, 2002
Posts

68,711
Reaction score

18,556
Location
Three New Original Movies Bombed At The Memorial Day Box Office And That's A Problem​

Memorial Day weekend came and went, with Disney's "The Little Mermaid" taking the lion's share of the attention from moviegoers, as expected, with a $95.4 million opening weekend. These Disney live-action remakes generally make a lot of money, and that isn't changing yet (huge budget be damned). Meanwhile, movies like "Fast X" and "Guardians of the Galaxy Vol. 3" were still pulling in meaningful amounts of money. Those blockbusters dominated the conversation, and as a result, a trio of new original films flopped hard upon arrival, painting a grim picture of the state of non-branded movies in the theatrical marketplace.

Bert Kreischer's "The Machine," Sebastian Maniscalco's "About My Father," and Gerard Butler's action flick "Kandahar" all arrived in theaters over the holiday weekend -- and all three of them failed to do much business. "The Machine," inspired by the comedian's viral stand-up bit, did the best of the bunch, taking in $5 million. Still, that's a brutal result for a film with a budget in the $20 million range. It gets worse from there. "About My Father," a family comedy that stars Maniscalco and Robert De Niro, made just $4.3 million with a similar budget. Again, brutal. The worst debut went to "Kandahar," which hardly made a blip, taking in just $2.41 million on more than 2,100 screens. Yikes.

In fairness, all of these movies are "Rotten" on Rotten Tomatoes right now, and they carry a so-so B+ CinemaScore. So it's not as though audiences are overlooking acclaimed gems here or anything like that. Still, the fact that none of these movies could garner even a moderate audience out of the gate is pretty concerning, particularly for those of us who wish to see more movies in theaters that are not reboots, remakes, sequels, or branded IP plays.