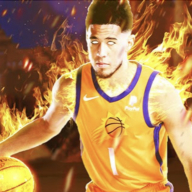 Working from home. Missing my free coffee!
Joined

Jan 3, 2003
Posts

14,067
Reaction score

3,084
Location
https://arizonasports.com/story/2512968/dave-pasch-suns-clearly-feel-time-is-now-deandre-ayton/
"They looked at trading him last summer, it didn't work out," Pasch told Arizona Sports' Doug & Wolf on Wednesday. "I think they're still trying to figure out if this guy is going to get it. I hope he does, but at what point do you say it's not going to happen? I don't know. I'm not saying we're there, I'm asking the question. When do we say that? - Dave Pasch
Also:
Pasch, however, believes the team is deep in the process of making that determination. He doubled down, saying he heard the Suns considered trading their 2018 first overall draft pick.

"Again, from what I understand, they looked to move him this past summer. Clearly they feel the time is now for Deandre Ayton," Pasch said. "Does he know that? Does he recognize that? Does he understand the gravity of the situation that if he doesn't figure it out, he's going to be playing somewhere else?
I thought this deserved it's own thread since this is first number one overall pick in Suns history! That type of player would almost be unthinkable to trade for any franchise.