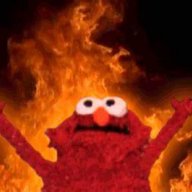 ASFN IDOL
Supporting Member
Banned from P+R
Joined

Jan 2, 2003
Posts

84,772
Reaction score

53,580
You never know. I don't think it'd be an issue on his side as he wanted to stick around as an assistant but coaches rarely, if ever, get demoted. He was the interim here and had no interest in a full time head coach position and spoke about how he'd like to return as an assistant after the interim label was removed and a coach was found. Very odd situation but he was open throughout the season about not wanting to be full time but also spoke of how much he enjoyed developing guys like Booker, Warren, Jackson, etc.

I was also mentioning Triano as a more likely assistant than Nurse under Young as that has little chance of happening. Triano is a good example of the sort of tacticians out there now. I'd be all for it but we shouldn't get hung up on who is hired as an assistant.
Why are you talking about any possibility of Nurse being an assistant to Young? That will never happen and no one's brought it up as even a suggestion.