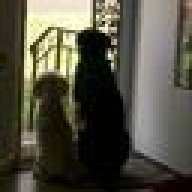 Joined

Jul 14, 2005
Posts

14,974
Reaction score

2,966
Location
We're 3-0 for the first time in nearly forever. As most said in another thread, the best we could have hoped for was 2-1 but this is great. Now comes a critical time in the season where we play some opponents most would consider beatable. Let's look at them:

9/30 vs. Dolphins-Rookie QB and a shaky team all around. Lost a very winnable game for them when they blew a lead against the Jets. There's nothing about this team that scares me. Even their kicker sucks. We should win this game at home but you know that 'any given Sunday' stuff can rear it's ugly head at any time.

10/4 @Rams-Divisional game and their defense isn't bad. Their offensive line is worse than ours right now and Bradford is looking more and more like he isn't the QB they thought he'd be. Not a bust but certainly not worthy of the #1 pick. Jackson is hurt again too. Should win this game but divisional games are always tough.

10/14 vs Bills-Decent defense and an explosive offense. Just don't know where their running game is going to be by this game because Jackson's been hurt and Spiller got hurt today. Fitzpatrick is a good QB. Now, they got stomped week 1 by a mediocre Jets offense and their 2 wins were over teams not really worth bragging about but we get them after they get a real pissed off Patriots team and the 49ers. If there is a loss in this stretch, this could be it.

10/21 @ Vikings-They beat SF today and that's no joke. Otherwise, nothing scary about this team offensively or defensively. We should win this game but we don't play well in Minnesota.

Now, with these 4 games, we could conceivably be 7-0 going into a tough stretch. In reality, I wouldn't be upset being 5-2 after this but say for giggles we are 7-0. Looking at the last 9 games, we're in for some tough games. 2 against the 49ers, GB, Jets, Detroit, Chicago, are all loseable games but if by soem miracle we come out of the box 7-0, going 10-6 is a real possibility and that gets us into the playoffs. Agree?
Last edited: