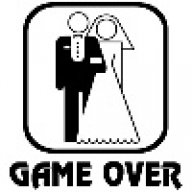 Chopped Liver Moderator
Super Moderator
Moderator
Supporting Member
Joined

Aug 19, 2005
Posts

45,048
Reaction score

9,879
The money in soccer has gotten ridiculous - comparing the value of past fees to current ones will just drive you insane. It's like balking at a $750k house because it was only worth $400k five years ago. Market has changed and you very well might be waiting forever to find that house at $400k again.

I don't think it's a desperation move at all, but I do think he'll have a tough time living up to what will probably end up being unrealistic expectations. Even after record after record of club selling fees, Brighton fans have seen Caciedo as the biggest one coming for awhile.
It isn't just the past, but this window too. How does Alex Mac Allister for 44M, but then Caiceido at 110M make sense? He isn't 3 times the player, or 3 times the potential.
There is now word that Caiceido only wants Chelsea and may block the move to Liverpool. (Has to be a wage structure tactic) Chelsea would probably pay him whatever wages he wants. Liverpool won't.