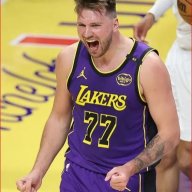 I Want To Believe
Super Moderator
Moderator
Supporting Member
Joined

May 13, 2002
Posts

68,693
Reaction score

18,523
Location
The Mac Attack: Could Cam Newton be the Cardinals' next franchise quarterback?
http://www.azcentral.com/story/spor...otPostID=['381e9384730d963f5aeecfba018e958e']
Despite all the wonderful additions the Cardinals made during the costly renovation of their Tempe training facility, something was missing Tuesday as they opened the second week of offseason organized team activities:
Their next franchise starting quarterback.
No offense to Carson Palmer, but he turns 36 in December, he's recovering from the second major reconstructive knee surgery of his career, and it's far-fetched to believe he can be an elite-level quarterback for the next three seasons. That's how many years Palmer has left on his contract, but there's no guarantee the Cardinals will even keep him around that long.
Drew Stanton is 31 and is entering the final year of his contract. He proved last year he's a capable backup – if he's healthy – but that's all he will ever be: a backup. He'll probably always have a job here as long as Bruce Arians remains the team's head coach, but it won't be as the designated starter.
That job won't ever go to Chandler Harnish or Phillip Sims, either. They're nice kids, but they are basically camp bodies filling up the bottom end of the depth chart.
That leaves us with Logan Thomas, the second-year pro out of Virginia Tech whom the Cardinals drafted in the fourth round. At 6 feet-6 inches and 250 pounds, he certainly looks the part. He has a rocket arm and can run like a deer. But he's still considered a project and there are whispers he might even lose his roster spot as the No.3 quarterback to Harnish or Sims.
So who will the Cardinals be able to turn to in another year or two?
Glad you asked.
How does Cam Newton sound?
The former Heisman Trophy winner and two-time BCS national champion could become available in 2016 or 2017, depending on what the Carolina Panthers decide to do with him.
Newton, 26, currently is working under the $14.7 million, fifth-year option from his original rookie deal. If the Panthers don't sign him to a rich extension soon, he is set to become an unrestricted free agent after this season. If they still haven't re-signed him by then, the Panthers could place the franchise tag on Newton and control his rights for an extra year at a salary that likely will cost them at least $20 million.
Carolina may also elect to use the "non-exclusive" franchise tag on Newton, which would allow him to negotiate with other NFL teams and sign an offer sheet somewhere else. And that's where this really could get interesting, considering the Panthers don't seem to be in any rush to ink Newton to a long-term deal.
Newton may be the one who's actually holding up contract talks. He and his representatives are likely waiting to see what kind of deals the Colts give Andrew Luck and the Seahawks give Russell Wilson. That could set the bar for what Newton will be asking and it figures to be somewhere in the $25 million-a-year range.
But the Panthers could pass. Given that he's had an up-and-down career thus far – he's 30-31-1 as a starter – they might be more than willing to let him go the offer-sheet route. That way, they have the right to either match the terms of the offer and retain Newton or let him walk and collect two valuable first-round draft picks as compensation.
And yes, those two first-round picks would come from the team that signs Newton.
Would that be something the Cardinals would consider if such a scenario were to occur? They'd be crazy not to. At 6-6, 260, Newton is bigger than most edge rushers who try to bring him to the ground. His upside is tremendous.
Newton's full talents haven't been allowed to shine in Carolina because the Panthers simply haven't done enough to protect him and they haven't put the proper personnel around him to truly let him succeed. The Cardinals have the surrounding cast to take Newton's game to the next level.
They are built to win now and adding a quarterback like Newton in another year, maybe two, extends their window of opportunity by another seven to eight years instead of the one or two they presently have with Palmer.