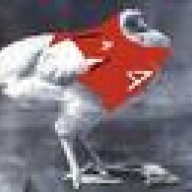 Joined

Oct 10, 2011
Posts

16,047
Reaction score

5,438
Bagley agreed to a 3 year/$37 million dollar deal with Detroit on the opening day of free agency.

I'm not seeing any details whether it's fully guaranteed or if there are options of any sort. He was traded to Detroit at the deadline last year so I guess they liked what fhey saw enough to give him a few more years. He's just 23 so it's not surprising someone gambled on him.

The Pistons have agreed to bring back restricted free agent power forward Marvin Bagley III on a three-year, $37MM contract.

www.hoopsrumors.com
Ha! Egg on my face.

Here comes a massive 180!
...
THIRTY SEVEN MILLION?!?! On the opening day?!?!
I wonder how much of that is guaranteed. Detroit is one desperate franchise. Just as there is a wild gulf between Ayton's urge for a max deal and the 20ish million many think he deserves, there is also a big gulf between the near league minimum I thought Bagley would get and 37 million. I guess if you are Detroit... what do you have to lose? You suck, you have a load of cap space and no one wants to play for you. But man... Bagley hasn't been a complete travesty, but there isn't anything he does well, and he has been very injury prone and a defensive mess.