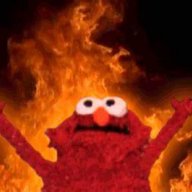 ASFN IDOL
Supporting Member
Joined

Jan 2, 2003
Posts

84,559
Reaction score

52,821
13-4 with cam and bridges, 9-2 in the run up to the trade.

The problem was health.
You can keep saying this but one nice stretch, doesn't change the fact that this team didn't have enough dynamic playmakers to win a title.
If you really believe a Booker/Bridges one two punch was going to win the title, I think you're out of your mind. That's easily the weakest 1-2, neither one of them elite scorers and creators and the worst 1-2 combo out of all the serious playoff contenders. AND we'd still be small and tissue paper soft.