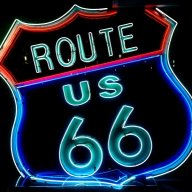 Registered User
Supporting Member
Joined

Oct 19, 2003
Posts

79,361
Reaction score

22,421
STIX IS A PF.
Just not an NBA PF...yet! Muscles are good but weight is where its at in the post. I think he has the work ethic the skills AND the IQ. He will blossom within the next 2 or 3 years if he keeps working on size. But will he be a SUN?
Forget Summer League its a pissing contest for people with swollen prostates and it proves or disproves nothing.
Sometimes you need to be thrown in the fire to grow. I played Varsity in 7th grade I got bussed over from the Jr high, I needed to get kicked around a little bit before I got my bearings. Everyone was bigger stronger than me so I had to adapt.
I think Stix CAN do it but do we have the time?
If given time, I think the Jalen Smith we saw play for Maryland is still there. He does have skills.
The Suns do need to find a contributor with the open roster spot though.
Both Saric and Smith may be welcome contributors in the 2022-23 season or minimally used in a trade later this season.