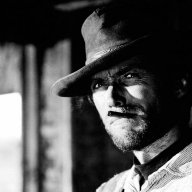 Joined

Jun 23, 2005
Posts

14,560
Reaction score

4,500
Right now, I think we're best off offering Ayton the 4 year max and telling him that if he refuses we will match it when someone else offers.

The guy seems like too much of a softy to go full nuclear and say he would sit out the year. Even if it means a bumpy ride next year, we can almost certainly get better trade value next summer than we would now with a sign and trade where the league has the impression that we are ready to move on.
I agree. I'd offer the 4 year max with 8% annual increases. We keep the 5th year off the table. The most another team can offer would be a 4 year max with 5% annual increase. If he signs another team's offer sheet it will have multiple player options, accelerators, and restrict our ability to trade him without his consent for a year. Giving the 8% raises would be worth it to avoid the nonsense.
If he does not sign with us in that scenario it tells us what we need to know and his days will be numbered.