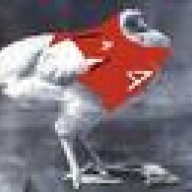 Joined

Oct 10, 2011
Posts

18,438
Reaction score

8,846
Suns are 28th in the league in free throw attempts. That's baffling to me. Sooo many missed calls I feel like on Book. Love this team. They have so much heart especially missing reinforcements. Hope we can get one of Cam J, Payne, Jae back for Minnesota Wednesday. They're playing well.
If we win the title watch that number jump to top 5.
I would guess that about 30+% of NBA calls are 50/50, totally subjective, blink of an eye type calls... and the "winner" of virtually all of those calls are based on reputation.
If Booker gets All-NBA and wins a finals MVP you will see a lot of his contested missed shots become fouls.
Ayton, getting mobbed into the deep post for a turnover... that will be a foul far more often than not.
If Bridges wins DPOY... holy moly, the dude's he is defending will suddenly find their whole forearm has become an extension of the ball.
It is what it is. Even now, Paul gets these "rip" fouls that few players get, Booker goes to the line often via those running floaters that if Shamet tried he would need to bleed to get a foul on.