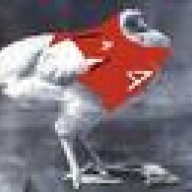 Joined

Oct 10, 2011
Posts

18,828
Reaction score

9,291
What this team misses most, compared to the last few years, is Chris Paul's ability to grind out the end of games. Our offense is pure chaos at the end of games, it's either wild, desperate ball swinging around the outside or it is Booker or Durant in ISO, typically settling for a contested 3.

I swear, a 5 point lead late in a game is meaningless for this team.

Booker probably needs to be more ball dominant late. He is a much more reliable ball handler and play maker than anyone else on the roster. Let him instigate the offense, run some actual set plays.

Other than that... defense, especially defensive communication. You can cover for bad defenders (which we have a lot of) if you have guys who understand the scheme and, at least try to, execute it. We accidentally double team dudes off the ball because guys don't track the right man at an alarming rate.