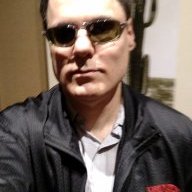 Joined

May 20, 2004
Posts

5,371
Reaction score

808
Some of your comments were not about during the game......

"He doesn't have some green light from there."
"He can work his way out of his slump in the off-season."
"Crowder needs to stop shooting threes." with "He's only had one game shooting a good percentage from the the arc"

Suggesting during a game is a different beast for sure. Suggesting you don't take them is something entirely different. The Suns knew Crowder was streaky when they signed him to be the starting PF. Crowder sometimes does take stupid 3's. We can both agree on that. Heck the entire team including Booker does. It drives me nuts when they could work for a good shot.
Just seems to me it's silly when you have a team full of shooters and Crowder is having a cold night that the ball is ending up in his hands so often in last second situations. Like if he's cold dont why it's not in Booker's, Paul's, Bridges control more. Maybe it was just seeming that way.