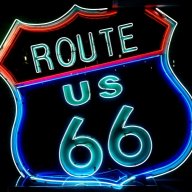 Cruisin' Mainstreet
Supporting Member
Joined

Oct 19, 2003
Posts

106,343
Reaction score

45,692
The Suns play at the Clippers tonight with an 8:30 p.m. Arizona tip-off. They have lost 7 games in a row to the Clippers.
See more information about the game from a Paul Coro article at azcentral dated 11-2-15.
The Suns have to deal tonight with Griffin, who has been the main culprit in beating the Suns in the teams' past seven meetings. Griffin has averaged 27.0 points during the winning streak against Phoenix, shooting 59.3 percent from the field during that time and getting to the free throw line for 8.7 attempts per game.

It used to be that the Suns' scouting report was focused on taking away Griffin's highlight plays, leaving him to his unreliable jump shot or shaky ball-handling. Now, everything is a highlight play for Griffin with few holes in his games and the NBA's premiere point guard, Chris Paul, to set him up. He did so a league-high 262 times last season.

During the Clippers' 3-0 start, Griffin is averaging 32.0 points, 9.0 rebounds and 4.0 assists while shooting 64.4 percent from the field and getting to the free throw line for 9.3 attempts per game. Only World B. Free scored more in the first three games of a Clippers season, when he averaged 35.0 in 1979.

"The hard part is a lot of it is the analytics you're looking at and 'OK, make him shoot that shot,' " Suns coach Jeff Hornacek said. "But for some reason against us, he makes them all. We don't want to give him anything because we know he'll make them. You try to keep him off the line. He's powerful. He can go in there and go strong. He's just a tough guy for us to guard so they're going to have to fight him the whole night and have other guys help."
Projected starting lineups

C: Tyson Chandler … DeAndre Jordan

PF: Markieff Morris … Blake Griffin

SF: P.J. Tucker … Lance Stephenson

SG: Brandon Knight … J.J. Redick

PG: Eric Bledsoe … Chris Paul

Key Clippers reserves: Jamal Crawford, Paul Pierce, Josh Smith, Austin Rivers, Wes Johnson, Luc Mbah a Moute.

Key Clippers injuries: None reported.
http://www.azcentral.com/story/spor...ame-day-orange-slices-suns-clippers/75055802/