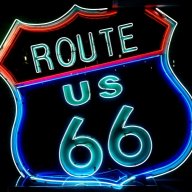 Cruisin' Mainstreet
Supporting Member
Joined

Oct 19, 2003
Posts

108,541
Reaction score

47,702
They also lose the ability to add players bought out during the season if their salary pre-buyout was over the average salary size, which is essentially the midlevel exception.

Another restriction is trading away future picks. I don't quite understand that but I believe it's something like they can only trade picks 5 years out rather than 7.

One other rule change is trade restrictions. If over the second then teams can't take on more than 110% of a players salary in a trade compared to normal trade restrictions of 125% brought back. So definitely makes things more restrictive. There's something about packaging players also but I can't recall exactly how that works.
In more ways than just salary too. It's going to force more parody across the league. The NBA is determined to kill dynasties.
I would like to know more about the Suns thought process before the Durant trade pertaining to the new CBA.
For example, did the Suns do it anyway, consequences be damned, or was there a thought out process on how the team would proceed going forward.
I hope there was a plan in place.
Chris Paul appears to be nearing the end of his career and the Suns are left with few assets to make a trade. The luxury taxpayer MLE and Biannual Exception are not much to work with.