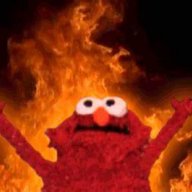 ASFN IDOL
Supporting Member
Joined

Jan 2, 2003
Posts

76,990
Reaction score

38,170
I continue to be mystified why we paid Shamet a decent chunk of change that should have been earmarked for Cam Johnson. I really hope we're not sitting here a couple years from now watching Shamet on the deep bench with Cam gone.

Also, Cam struggled a lot out of the gate, but him coming back to life after the first three weeks, more snd more as the streak grew, is one of the big reasons this team truly got back to rolling like last season. His aggression is great out there. One of the guys ho makes the most out of game by just playing prettY fearless. He's not a great athlete but he is definitely a guy who has confidence in his game. You can see that even in game he's off. He doesn't stop shooting, always confident the best one us going in no matter how off the last shot was.

Would love to see some of that aggression rub off on Bridges on offense. At this point I have to resign myself to that ship having sailed and just appreciate the great job Bridges DOES do on D and stop caring as much about what he does on O.
Last edited: