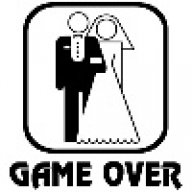 Chopped Liver Moderator
Super Moderator
Moderator
Supporting Member
Joined

Aug 19, 2005
Posts

41,071
Reaction score

3,923
I get it and agree. I just think those hard choices are everything outside of protecting Kyler Murray and having a decent running game.

The tough part about this list is that their are very few "no brainers". I would argue Zach Ertz, Colt McCoy and Antonio Hamilton are the only real no brainers and that is because Hamilton and McCoy shouldn't cost a ton more than they cost this year.

After that it all comes down to cost. Chandler Jones, James Conner, Christian Kirk, Chase Edmonds, Dennis Gardeck, and Maxx Williams are all cost dependent re-signs. If Conner takes 3 years 16 mil total, you sign him. If he wants more, let him test the market. Same with Edmonds. Gardeck, will he take 2 mil as a core special teamer? Will Kirk settle for 8 or does he want the 12 he will likely get on the open market? Will Chandler take 14 or try FA for 18+? How much is Maxx willing to take? The only negative is the lack of continuity if these guys want to chase the bag. The worst thing we can do is pay big money to average players in relation to the position they play.
Completely agree with everything you said and it will make this offseason very interesting...