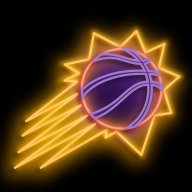 Joined

Mar 8, 2015
Posts

10,933
Reaction score

8,380
If your argument depends so much on availability, I'm not sure I can buy in. Both players have averaged roughly 60 games a season (OG leads by a hair). Ayton may be less injury prone, I wouldn't know, but availability is availability no matter what keeps them off the court AFAIC.
It's not just availability
There are far fewer good centers than there are wing players which means they are harder to replace.
1 for 1 you should keep the center every time in my opinion.
Also as I said before, I don't think big fat centers fit well in today's NBA, because there are so few of them. Yes you can argue Jokic and Embid are doing just fine - but they are so skilled on the perimeter and in the half court offense it works well enough. I would much rather have an Ayton who can actually switch on the perimeter and get back on defense as well as just about any Center in the game.