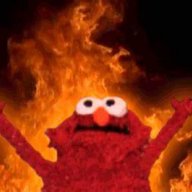 ASFN IDOL
Supporting Member
Joined

Jan 2, 2003
Posts

84,623
Reaction score

53,051
I hope you guys are right about him, but I don't see it yet. He didn't start a game last year. He had no sacks. He did play well in preseason, but who was he beating. He'll have a chance, but I'm not convinced he'll be an impact player.
I think Shane was being sarcastic.
Someone a couple days ago said it's not like this unit is going to be like 2003 where it guys like Jason McAddley and Martay Jenkins we're going to be depended on. but I fear this pass rush is going to be a lot like that 2003 WR group that was really bad outside of one complete stud with Boldin. Only this edge group's "Boldin" is… basically Golden and he is a FAR cry from a player of Q's stature.