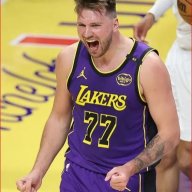 I Want To Believe
Super Moderator
Moderator
Supporting Member
Joined

May 13, 2002
Posts

68,588
Reaction score

18,182
Location
Scarlett Johansson Sues Disney Over 'Black Widow' Streaming Release

​

Scarlett Johansson, star of Marvel Entertainment's 2021 movie "Black Widow," has filed suit against Walt Disney Co. over the decision to release the movie on Disney+ at the same time as in theaters.
www.wsj.com
Black Widow has a new enemy: the
Walt Disney
Co.
Scarlett Johansson, star of the latest Marvel movie "Black Widow," filed a lawsuit Thursday in Los Angeles Superior Court against Disney, alleging her contract was breached when the media giant released the film on its Disney+ streaming service at the same time as its theatrical debut.
Ms. Johansson said in the suit that her agreement with Disney's Marvel Entertainment guaranteed an exclusive theatrical release, and her salary was based in large part on the
box-office performance of the film
.
"Disney intentionally induced Marvel's breach of the agreement, without justification, in order to prevent Ms. Johansson from realizing the full benefit of her bargain with Marvel," the suit said.
A Disney spokesman said Ms. Johansson's suit had no merit and is "especially sad and distressing in its callous disregard for the horrific and prolonged global effects of the Covid-19 pandemic." The company said it "fully complied with Ms. Johansson's contract and furthermore, the release of Black Widow on Disney+ with Premier Access has significantly enhanced her ability to earn additional compensation on top of the $20 million she has received to date."
The suit could be a bellwether for the entertainment industry. Major media companies are giving priority to their streaming services in pursuit of growth, and are increasingly putting their high-value content on those platforms. Those changes have significant financial implications for actors and producers, who want to ensure that growth in streaming doesn't come at their expense.
"This will surely not be the last case where Hollywood talent stands up to Disney and makes it clear that, whatever the company may pretend, it has a legal obligation to honor its contracts," said John Berlinski, an attorney at Kasowitz Benson Torres LLP who represents Ms. Johansson.
The suit also notes that annual bonuses for Disney Chairman Robert Iger and Chief Executive Bob Chapek are tied to the performance of Disney+ and cites that as further motivation for putting "Black Widow" on the service. Disney disclosed in its 2021 proxy that Messrs Iger and Chapek both received bonuses for the success of Disney+. "In short, the message to—and from— Disney's top management was clear: increase Disney+ subscribers, never mind your contractual promises, and you will be rewarded," the suit said.
According to the complaint, Ms. Johansson's representatives sought to renegotiate her contract after learning of the dual-release strategy for "Black Widow," which she has said is her ninth and last Marvel movie. Disney and Marvel were unresponsive, the suit said.
The decision to put the movie on Disney+ is projected to cost Ms. Johansson more than $50 million, a person familiar with details of her contract claimed.
More at the link:
https://www.wsj.com/articles/scarle...reaming-release-11627579278?mod=hp_lead_pos11