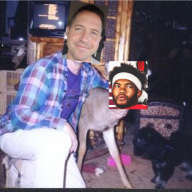 Joined

Jul 21, 2002
Posts

30,963
Reaction score

23,682
Location
Are you being prescriptive or descriptive?

You're in the deluded camp saying that Lions LB could be key depth after playing 10 defensive snaps in Detroit.
No, I'm in the camp that I see him as depth, but more as an excellent special teams player.
I'm thinking about how Seattle reloaded on the fly with Geno Smith at QB. You don't have to be the Houston Texans and huff hopium for three years (!!!) and pretend every lateral move actually makes you better.
If I'm being honest, I have no idea exactly what the Cardinals plan is right now, though I think they are doing the bargain shopping route and we'll see some more signings after the draft. Why spend money on a big time OL when you might actually draft one?
The Cardinals are an entertainment product and I don't see them acting to put an entertaining product on the field this year or probably next. Michael said this franchise wasn't as broken as everyone thinks but his delegates are certainly not acting like they agreed with him.
Or maybe they do believe the team isn't as broken and they are just rearranging the deck chairs?