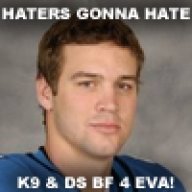 Joined

Apr 30, 2003
Posts

30,484
Reaction score

4,846
The 2016 NFL season is right around the corner, and before looking forward, one must look back and take the entire 2015 season in perspective. The Cardinals fielded, arguably, the best team to come out of Arizona in their history in the desert. The Cardinals went 13-3, and rolled through a second half of the season, that at the time was touted as a very hard schedule, and ended up losing 1 game to the rival Seahawks at the end of the year.

Yes, the playoffs ended in a disappointing fashion, but we cannot lose sight of how this team played in order to get to that point in the season. Sure, the weaknesses of the 2015 team were the team's undoing, but that is where you want to be and how you want to figure out your weaknesses. That is against top competition, in the most challenging of times.

The Cardinals need tweaks, and polish, not full scale overhauls like in seasons past. I feel the Cardinals ran into a mix of worst case scenarios and a buzz saw when it went into Carolina. Yes, the pass rush was exposed, and the offensive line was partially exposed, but that shows that the team around those weaknesses were able to play so well, that the team won 13 games and went to the NFC Championship. The way the Panthers game ended it sounds crazy to say this, but I do not feel the Cardinals were that much worse than the Panthers. I think if you play that game 10 times the Cardinals would win 4 or 5 times.

Going forward, I think the Cardinals would be foolish not to try and see Carson Palmer's tenure with this club to the end. I will always say Carson Palmer is who he is, and that is a very good QB. That being said, if I were to tweak something on offense it would be to rely on Palmer less. On the defensive I have a statement made by Cheesebeef stuck in my head, and the comment was made right after the Panther's lose, so please keep it in context of how most were feeling at that time. The statement is the Cardinals defense was, "A paper tiger.". I am not going to say that I agree or disagree with this, but it did make me think. The Cardinals defense is not what it was, and even last season it took a step back, not a big one, but a step back none the less. As I stated above, this is a good team, and it is just small tweaks that are needed. When trying to be the best in the league, every little defect in the roster is exposed. A hurt index finger, losing the best player on your defense, and having a HUGE void in your linebacking group, and in your salary cap, aka Daryl Washington, are the little things that add up. This offseason will be a time to fix those things, and in Washington's case, finally get the dead weight out of the roster.

So, first we will have free agency. Unfortunately, from an entertainment perspective this year is not going to really offer any unless a big name pass rusher ends up in Arizona. Why ? Because the skill positions on offense are set, and the core of the defense is defined. Thus I expect an offseason that is much more quiet, and if a big contract is given to a player, I see it going to a offensive lineman.


Here is my quick take on free agency:

Quarterback:
- Carson Palmer
- Matt Barkley

Free Agent Possibilities:
- Drew Stanton
- Matt Moore
- Chase Daniel


Personally, I cannot see why the Cardinals would not bring back Drew Stanton. Stanton's record for the Cardinals is 5-3, he knows the offense, and can come into a game cold and run the offense at a "good enough" level to give the team a chance to win. Matt Moore is not going to have the same attitude from the pocket, aka "no risk it, no biscuit", and his arm is not what you would really want for Arian's offense, but in Moore's defense neither is Matt Barkley's arm. As for Chase Daniel, I think he is going to get paid by some team, and given a chance to start.

I could list a few more quarterbacks, but why ? Again, Stanton has been 5-3 with the Cardinals, knows the system, and is as good as any other backup QB that is available.



Running Back:
- David Johnson
- Andre Ellington
- Stepfan Taylor
- Kerwynn Williams
- Marion Grice
- Robert Hughes

Free Agency Possibilities:
- Chris Johnson
- Adrian Foster
- Alfred Morris


Again, this team won 13 games, and that was with David Johnson on the bench for most of the season. Personally, I still like Andre Ellington, and keeping him as a change of pace back will do him some good, in my opinion. I am also a big fan of Kerwynn Williams, because you cannot have superstars in every position in the NFL because of the salary cap, so to have Williams, a player with the skills to get the job done, is one of those slight advantages the Cardinals have, again, in my opinion.

Thus there is not really a need for a running back for this team. If you look to free agency, why wouldn't the Cardinals try to get Chris Johnson back. It seems like he wants to be in Arizona, and from what I saw last year, Johnson can still play, and it a much more mature player than I had ever seen from him before. Good at blitz pickup, still has good speed, and ran with a little bit of power. A backfield of Johnson, Johnson, and Ellington would be as good as any in the league. If not Chris Johnson then who ? I have always like Alfred Morris, he is like how Rashad Mendenhall was for the Cardinals, just a solid pro that can run between the tackles. If the Cardinals would be signing any free agent running back besides Chris Johnson it will be someone more like Alfred Morris, in my opinion. I would also add that Adrian Foster got cut, and if he has anything left, and Chris Johnson ends up some where else, the Cardinals are the type of team that could lure Foster on a prove it deal, and offer him a spot were he can be a part time back and save his legs. Foster has special talent running the ball and could add some power to this run game.



Wide Receiver:
- Larry Fitzgerald
- Michael Floyd
- John Brown
- J.J. Nelson
- Jaron Brown
- Brittan Golden
- Jaxon Shipley

Free Agent Possibilities:
None


In the NFL you have windows of opportunity. Right now the Cardinals have a window open when it comes to have Carson Palmer as the quarterback and few contracts that are still rookie contracts that allow certain players to be able to stay on this team.

The current group of wide receivers the Cardinals have under contract, and I fully expect the Cardinals to tender Jaron Brown, is as balanced, and dangerous as you will find in the NFL. You have a deadly slot receiver in Fitzgerald, a big possession receiver in Floyd, a fast/quick route runner in Brown, a pure burner in Nelson, and a depth player that could start for some teams in Jaron Brown. When talking about championship aspirations, this is the last group that the Cardinals should be concerned about. Furthermore, I am not sure what free agent could be brought in that would be a better fit than what is here, and that is saying something because the free agent wide receiver class this year has some very good talent.




Tight End:
- Darren Fells
- Troy Niklas
- Ifeanyi Momah
- Gerald Christian

Free Agent Possibilities:
- Jermaine Gresham
- Coby Fleener
- Scott Chandler
- David Johnson
- Jim Dray


First and foremost, Darren Fells is the best players per dollar on this team. The job Fells did at tight end last year put him in the conversation for best Arizona tight end in history. His blocking was great, and he made some really big plays when called upon in the passing game. Fells is exactly what you need for this offense. In the opposite direction you have Troy Niklas, and while it is understood Niklas does not have a lot of experience as a tight end, well, neither did Darren Fells, so what gives with Troy Niklas. I do not see anything that would convince me the Cardinals should not be looking for a #2 tight end to bring into camp. Yes, there was a lot of good talk about Ifeanyi Momah and Gerald Christian during last year's training camp, but that is training camp. Between Momah and Christian, one of those two will make the cut come September. Yet, it still leaves a need at tight end.

Jermaine Gresham was who we all thought he was, a very average tight end. He made a few nice plays, and his block was actually better than advertised, yet nothing to write home about. I would have no issue bringing Gresham back. There are a few Bruce Arians type tight ends that will be available, Coby Fleener would be a good pick for the Cardinals and what they do, he is more or less a younger Gresham. Scott Chandler was released by the Patriots, and again he would be a good player in this system since he is a good reciever and decent blocker. Yet, I would not be surprised if David Johnson was brought into camp since he was with the Steelers when Arians was still there, and Johnson is an player that has the size to be a tight end, and has the skill of an H-back, where he can catch, and blocks really well from either the tight end position or full back position. Then of course there is Jim Dray, and what free agent list would be complete without Jim Dray.



Offensive Line:
LT: Jard Veldheer
LG: Mike Iupati
OC:
RG: Jonathan Cooper
RT:
- D.J. Humphries
- Earl Watford
- A.Q. Shipley
- Taylor Boggs
- Valerian Ume-Ezeoke
- John Fullington
- Antoine McClain
- Rob Crisp
- Edawn Coughman
- John Wetzel

Free Agent Possibilities:
- Lyle Sendlein
- Ted Larson
- Bobby Massie
- Bradley Sowell
- Ben Jones, C
- Stephen Wisenewski, C
- Manny Ramirez, C
- Brandon Brooks, G
- Amini Silatolu, G
- Jeff Allen, G/T
- Donald Penn, T
- Andre Smith, T
- Jake Long, T
- Ryan Harris, T
- Matt Kalil, T / Phil Loadholt, T
- Will Beatty, T
- Joseph Barksdale, T


I find the offensive line quite interesting going into the offseason. There were times last year when this offensive line was exposed.................but it was against top competition. That is a good thing. I still am scarred from 5 years ago when the backups would have started on the offensive line for the Cardinals, well to be fair Sendlein was on those offensive lines already, but Earl Watford, and Bradley Sowell (in Sowell's case that was proven), and A.Q. Shipley would have easily won jobs in 2010. Now we have gone to complaining about the basics you need for an offensive line to getting down to specifics.

Bobby Massie has done a good job for this club, and he will get a great pay day in free agency. That is good for not only Massie but for the Cardinals. The Ravens have this philosophy, and I think it is very well thought out and logical. Yes, there are core players you have to keep, but you cannot keep them all, thus why not embrace the players that you sign, that out play their contract, and then go on to make good money. Players in the league will take notice that if you play for the Cardinals, there is a system that success is wanted for all, and if they cannot take care of you in the end, they want you to go on and get paid for your work. There are some really bad offensive lines out there, where Bobby Massie can come in and be their best line man. The Cardinals are not in that position.

As for Ted Larson, Lyle Sendlein, and Bradley Sowell, they have been good for this team but in order for the Cardinals to make the next step they will have to find some interior line help, and some insurance behind D.J. Humphries. More or less, the plan should be, in my humble opinion, to find a right tackle to compete with Humphries, a right guard to compete with Cooper, and bring in a starting center. It is not a given that you can fill these holes, but in the end, Humphries is on the roster, Cooper is on the roster, and Sendlein/Sowell/Larson are not going to be signed immediately. There is some flexibility.

I have a lot of names listed as possible free agents, so I will only touch on a few of them. I like Ben Jones from Houston at center, he came into his own last year, and can play center or guard. Good size, and has gotten over the college to pros transition hump. He could be a long term solution here. I was a little surprised to see Amini Silatolu is a free agent, but he has been injury prone. I would bring in Silatolu on a prove it deal, much like the Cardinals did with Sean Weatherspoon. It would be a risk, but if Silatolu can stay healthy we would have two athletic, mauling, bear-like guards to really get our rushing game to the next level. The days of our interior line collapsing would end. Yet, if the Cardinals want to really invest, even more, big money in the line, they could go after Brandon Brooks who is going to be sought after by many teams, this kid is the real deal at guard, his size and speed is kinda unfair. Right tackle has some solid talent available, and the type of players you would want to bring in to challenge Humphries. I am a huge fan of Donald Penn, and while he is not the best option out there, and his game is not what it used to be.......well, I am a fan of this player so he gets a nod. The player I would like the Cardinals to look at is Will Beatty, who had no business being asked to play left tackle, but I think he would be a good right tackle, and could be had for a good price. Not to mention that an eye should be kept towards Minnesota where at least one player from their line is going to be cut. If Matt Kalil is cut, putting him at right tackle would give the Cardinals a great pair of book ends. The only thing with Kalil is that while his pass blocking is better than Massie, it would not be an improvement in the running game. There is a lot of opportunity here for the Cardinals to re-tool their offensive line and upgrade it from where it already was. Which was one of the better lines in the league. This is one of those places were if the Cardinals get a little better, they are that much closer to a championship.



Defensive Line:
NT: Rodney Gunter
DE: Calias Campbell <-- gotta do something about that contract, tho
DE:
- Corey Peters
- Frostee Rucker
- Ed Stinson
- Josh Mauro
- Xiaver Williams
- Pierre Olsen

Free Agent Possibilities:
- Red Bryant
- Akiem Hicks
- Brandon Mebane
- Mike DeVito
- Da-Quan Bowers
- Henry Melton


This is still a good group of defensive linemen, but I talk a really good, honest look at this group, and its is right on the end of being too old, and not having enough "special" talent. I was a little bit on the fence with Campbell because of his contract, but looking at what is available in free agency, the Cardinals have to keep Campbell. The big question is if Corey Peters can return from injury and give this team anything. Frostee Rucker, Ed Stinson, and Josh Mauro are all solid players, but nothing special either. I am not sure if any of the names besides, Akiem Hicks, is going to be any improvement over those player I listed, and Hicks would come at a price.

As nose tackle, I think people are forgetting Rodney Gunter was a rookie last season, and played at flippin' Delaware State before that. What more can you ask of Gunter in his rookie season ? I cannot think of anything, and he is just going to get better, and stronger. Furthermore, with Xiaver Williams, a player I really liked coming out of the draft, in reserve the nose tackle position is taken care of.
I expect the defensive line to be a position addressed in the up coming draft, and early in the draft too.



Edge Defenders/Oustide Linebackers:
LOLB:
ROLB: Marcus Golden
- Alex Okafor
- Kareem Martin
- Tristan Okpalaugo
- Shaq Riddick
- Mike Reilly
- Zack Wagenmann

Free Agent Possibilities:
- Dwight Freeney
- Lamar Woodley
- Jason Babin
- Mario Williams
- Jason Pierre-Paul
- Tamba Hali
- Michael Johnson
- Nick Perry
- Chris Long
- Kroy Biermann
- Andre Branch
- Anthony Spencer


Sigh. Pass rushing ability is almost to the level of having a legit quarterback in this league. Yeah, you can win without a pass rush, but it takes away from your defense, just like you can win without a quarterback, but it takes away from your offense. When you get to the elite games, or "T-Shirt and cap" games these weaknesses will eventually be the team's undoing.

This was a disappointing year for our pass rushers and outside linebackers, in my opinion. Marus Golden, who I was convinced was a reach that we had not seen since the days of Calvin Pace, and Cody Brown, but Golden has turned into a very good player. Yet, like Alex Okafor before him, it is not a given. Okafor could not have been more of a disappointment this year. He was playing fairly well before his injury, and never recovered, only to hurt himself during the bye of the playoffs which is unacceptable when you are a starter in the NFL. Okafor better learn from this, and start trending upward again, or he is going to find himself out of a job, which again, could not be more of a disappointment. The potential for Golden and Okafor to be a quality pass rush duo is there, but they have to mature and take the next step. I like Kareem Martin at OLBer for depth, and if Shaq Riddick is half as good as the hype around him, he should be in the mix.

As for what to do going forward ? The best we can do, and that is all you can ask. The Cardinals have already looked under rocks, and signed a CFL player in Tristan Okpalaugo. We will see how that works out, but the numbers are against it amounting to anything. In the draft, it is tough to find talent outside the top 15 picks. Which leaves the Cardinals looking at free agency. There is not much there when it comes to a long term solution, but with the Cardinals being in win now mode, there are a few opportunities out there. I would be happy to see Dwight Freeney come back, and I could see it happening way down the line. Freeney is not going to go to a training camp, he will wait till the year comes around. Yet, that will open up the opportunity for some other player. Mario Williams price tag and fit, make me wary of signing him, tho when motivated, Williams is an elite talent. A guy like Michael Johnson could be more of a long term solution but he has never played Outside linebacker, he has always been a defensive end. Jason Peirre-Paul is not as half as good as people say he is, but he is still a decent pass rusher, and a player with something to prove so he is an option as well. Personally, after much thought, I think the best fit for the Cardinals is Tamba Hali. Yeah, Hali is older, but the Cardinals only really need someone for 2 years or so. The reason I like Hali so much, is he is humble, and he has really good size for someone that can play, and has played in a 3-4. Hali also brings a little nostalgia to the situation because he reminds me of Bertand Berry, and that is a good thing. Thus if there is a be a big free agent splash, I am betting on Tamba Hali.



Inside Linebackers:
SILB:
WILB: Deon Bucanon
- Kevin Minter
- Gabe Martin
- Alani Fua
- Nealy Quayshawn

Free Agent Possibilities:
- Sean Weatherspoon
- Kenny Demens
- Derrick Johnson
- James Laurinatis
- Zach Brown
- Vincent Rey
- Stephen Tulloch
- Daryl Smith
- DeMeco Ryans
- Audie Cole
- Kelvin Sheppard
- Tank Carder


The mirror image of the dying position that is running back on offense is the middle linebacker on defense. There is some solid talent that will be available in free agency but nothing that is going to replace that Karlos Dansby/Daryl Washington type player. Yet, that is not the only whole in this defense, yes, Kevin Minter played better last season, but he is far from what you want in a starter at the position. The first thing the Cardinals need to do at this position is to let Weatherspoon walk, and cut Daryl Washington, doing those two moves is addition by subtraction.

Deon Bucanon is officially a weak side linebacker for the Cardinals, and a good player, but still has a ways to go in order to be anything but in the range of good.

The Cardinals need to address a lot at the position, even depth wise. Having Gabe Martin or Alani Fua is OK, but not both, there has to be more talent available in my opinion. The best name in free agency is Derrick Johnson, who has played in a 3-4 and still has the speed to cover tight ends, while playing well against the run. He would be another name that I could see the Cardinals going after early. Johnson would be able to play on the strong side and weak side.

Outside of that situation, I would take Vincent Rey, or Zach Brown in an instant for this defense, these are players that are perfect for how the Caridnals play, and have speed. After those two are your classic SILBers like James Laurinatis, Stephen Tulloch, and Daryl Smith, all of which would add depth, competition and veteran leadership to the linebacking group. Then there are more depth type players, like Audie Cole, Tank Carder, and a personal favorite of mine, Kelvin Sheppard that would give the Cardinals some more depth at the position.



Defensive Backs:
CB: Patrick Peterson
CB:
NB:
FS: Tyrann Mathieu
SS:
- Tony Jefferson, S
- Justin Bethel, CB
- Cariel Brooks, CB
- D.J. Swearinger, S
- Chris Clemons, S
- Carrington Byndom
- Asa Jackson
- Shaun Prater
- Joel Wilkinson
- Brandon Person
- Durell Eskridge
- Tyrequek Zimmerman

Free Agent Possibilities:
- Jerraud Powers
- Rashad Johnson
- Corey White
- Janoris Jenkins, CB
- Leon Hall, CB
- Jeremy Lane, CB
- Morris Claiborne, CB
- Nolan Carroll, CB
- Kyle Wilson, CB
- E.J. Biggers, CB/S
- George Iloka, S
- Eric Weddle, S
- Tashaun Gipson, S
- Rodney Macleod, S
- Sharrod Martin, S


The defensive backfield for the Cardinals is very relative to the talent and expectations of the group. I can easily justify putting Bethel and Jefferson in as starters in the list above. I could also justify an opinion that Rashad Johnson and/or Jerraud Powers needs to be re-signed, even though Johnson cannot tackle a lick, and Power has always been a very average talent. It is nice to have smart players, but you need athletes.

There is no way the Cardinals are going to spend money on Janoris Jenkins, but come on, you cannot tell me that would not be cool to have Jenkins, Peterson, and Mathieu out on the field at the same time. The only way you could beat that trio is if they all ran into each other trying to intercept the same pass.

When looking at the available free agents, it makes sense why the Cardinals signed Justin Bethel to an extension. There is a lack of corner back talent that can play on the outside. When you look at the list above, there is Morris Claiborne....that's it. The rest are all nickle back, interior defensive backs. If there is anything left in the tank, Leon Hall would be a great player to bring in, but a player like Nolan Carroll, or Jeremy Lane would be great for what the Cardinals need.

Safety is really interesting. If you think about it, Deon Bucanon was brought in to play strong safety, and never has gotten a chance since D-Waste screwed up the plans. Thus the Cardinals are right back to where they started, looking for a strong safety, and not only that they need a true free safety to allow Mathieu to play....whatever the heck it is he does out there. I really liked George Iloka our of college, he is a very big safety but I think his size makes him seem better than he is. Again, keeping in mind this club is in win now mode, a player like Eric Weddle would be perfect for the Cardinals. He could play either safety position, and he fits that Cardinal mode of players who truly care about the game. Yet, the steal of free agency may be Tashaun Gipson, would we be able to play that free safety type position, plus he is young, and has all kinds of talent.


Conclusion:
Thus in the end, there is a good chance that the Cardinals have a quiet free agency period or a very small amount of action. There are hole in the roster, but again, the core is there, and the core is 13 wins good. Thus some diligence and control is needed for going through free agency.

I see the current needs going into free agency as: (in no particular order)

Back up QB - My pick: Drew Stanton

Center - My pick: Ben Jones

Right Tackle - My pick: Will Beatty

Defensive End - My pick: Corey Peters (no free agent chosen)

Outside Linebacker - My pick: Tamba Hali <-- Out big splash free agent

Strong Inside Linebacker - My Pick: Stephen Tulloch

Nickel Cornerback - My Pick: Leon Hall

Safety - My Pick: Eric Weddle


** Special teams talk is for later on, Catanzaro and Butler was slated to be playing for the Cardinals in 2016.