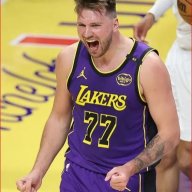 I Want To Believe
Super Moderator
Moderator
Supporting Member
Joined

May 13, 2002
Posts

65,603
Reaction score

13,853
Location
Maureen Stapleton, Oscar-Winning Actress, Dies
By ROBERT BERKVIST

Maureen Stapleton, an Oscar-winning actress who created a gallery of pugnacious but vulnerable heroines on Broadway, in films and on television and who put an indelible stamp on some of Tennessee Williams's most memorable characters, died today in Lenox, Mass., said her daughter, Katherine Bambery. She was 80.

Maureen Stapleton's story was the embodiment of the classic theatrical cliché. A small-town girl nurtured on long afternoons at the movies, she came to New York in 1943 with dreams of becoming a star in the theater. She worked at a variety of jobs — salesgirl, hotel clerk, artists' model — while attending acting school. Then, not long after her theatrical baptism in summer stock and a few small roles on Broadway, fortune smiled and the doors opened wide.

It was 1950. Tennessee Williams had written a play called "The Rose Tattoo" and he wanted the renowned Italian actress Anna Magnani to play the lead role, that of an earthy Sicilian-American widow looking for love. But Magnani declined, fearing that her English was inadequate for Broadway. Other actresses were auditioned, without success. Harold Clurman, who had directed Ms. Stapleton in Arthur Laurents's "Bird Cage," earlier that year, suggested to the producers that they give her an audition. After repeated callbacks, she was told she had the part of the widow, Serafina delle Rose. One of her friends from acting school, Eli Wallach, was cast opposite her as Alvaro Mangiacavallo, the simple but loving truck driver who revives the widow's spirit in a tumultuous courtship.

"The Rose Tattoo" opened at the Martin Beck Theater in February 1951. Brooks Atkinson, writing in The New York Times, called Ms. Stapleton's performance "triumphant" and praised her ability to convey not only the coarseness of the plainspoken Serafina, but also her moments of exaltation. The play ran for 300 performances and then toured for six months.

"The Rose Tattoo" fulfilled Ms. Stapleton's childhood dream of becoming a star and also earned her a Tony Award. But the stress of her first major role also brought her face to face with the demons that would pursue her throughout her career. She began to drink, although she always maintained that she only drank after a performance (she routinely vomited before curtain time). She also became convinced that someday, someone in the audience was going to kill her. Her growing paranoia led her to seek out a psychotherapist after the show ended its tour, but a cure for her ills — she also had a lifelong fear of elevators and airplanes — proved elusive. One therapist was to treat her for 14 years.

Despite her problems with alcohol and bouts of anxiety, her life seemed to be on a positive track. She had married Max Allentuck, general manager for the producer Kermit Bloomgarden. They had a son, Daniel Vincent, and a daughter, Katherine. When word came that Williams was ready with a new play, "Orpheus Descending," she was told once again that he wanted Magnani to play the heroine, a frustrated Italian-American storekeeper in a small Southern town whose world is torn apart by the arrival of a handsome newcomer. But Magnani declined again, and the role went to Ms. Stapleton.

The play opened on Broadway in March 1957 and drew mixed reviews, but Ms. Stapleton won raves in the lead role of Lady Torrance, Williams's gritty, sex-starved heroine. Writing in The Times, Brooks Atkinson hailed "a remarkable performance that has all the strength, the honesty and the power of her best work." Cliff Robertson played Val Xavier, the handsome interloper.

The following year she kept audiences laughing in the S.N. Behrman comedy "The Cold Wind and the Warm," in which she played a freewheeling matchmaker. She received her first Emmy nomination for her work in a television adaptation of "All the King's Men." Then Hollywood beckoned, and she was nominated for an Academy Award as best supporting actress in her very first film, an adaptation of Nathaniel West's "Miss Lonelyhearts" (1959), in which she was cast as a deceitful man-eater.

In 1959 she and Mr. Allentuck were divorced and she began a relationship with the playwright David Rayfiel, whom she eventually married. But guilt and anxiety over her divorce drove her further into alcoholism and indulgence. Her weight ballooned. Liquor, like theatrical makeup, was a fixture in her dressing room. ("The curtain came down and I went into the vodka," she told an interviewer.) She was in many ways reliving what had been a painful childhood.

Maureen Stapleton was born on June 21, 1925, in Troy, N.Y. She remembered her father, John, as "a prodigious drinker" who had endless, ugly battles with her mother, Irene, until they separated when Maureen was a child. She was an unhappy, overweight girl who spent hours at the movies where she would "dream myself right onto the screen." She fantasized about someday becoming a Jean Harlow or a Barbara Stanwyck.

When she was old enough to work, her goal was to save $100 so she could move to New York City and become an actress, and in 1943 she left Troy for Manhattan, where she and a friend shared a $45 a month apartment. "I was 17 years old, I weighed 180 pounds and I had a hundred bucks in my pocket," she remembered. "I was invincible."

She enrolled at the New School, where she studied acting with Herbert Berghof. In 1947 she joined the Actors Studio, but eventually grew impatient with some of the excesses of Lee Strasberg's Method approach to acting. Even so, she remembered the Studio as "a special working place." Her colleagues included Montgomery Clift, Julie Harris, Marlon Brando, Ann Jackson and Mr. Wallach, and her apartment became an actors' hangout. It was in some ways the happiest time of her life.

Once established on Broadway and in films and television, she was rarely idle. She appeared on Broadway with Jason Robards in Lillian Hellman's "Toys in the Attic" in 1960 (Atkinson found her "comic, disarming, awkward and pathetic all at once") and in the film version of "Orpheus," retitled "The Fugitive Kind." Tennessee Williams got his wish, however, and Anna Magnani played Lady Torrance on screen while Ms. Stapleton had to settle for a lesser role. Ms. Stapleton had an earlier disappointment when Magnani won an Academy Award for best actress as the earthy Serafina in the 1955 film version of "The Rose Tattoo."

By this time, she was married again, to David Rayfiel, but her drinking was out of control. She was hospitalized for detoxification, after which she voluntarily entered a psychiatric facility for further treatment. Her second marriage lasted three years. A few months after her divorce she returned to the role that had made her a star, appearing as Serafina opposite Harry Guardino in a revival of "The Rose Tattoo" at the City Center.

She won an Emmy in 1967 for her television work in "Among the Paths to Eden," an adaptation of a story by Truman Capote about a spinster and a widower. (When an interviewer asked her if she minded being regularly cast as an older woman — something that began early in her career — she merely shrugged and said, "I was born old.") Then, in 1968, she was cast opposite George C. Scott in Neil Simon's comedy, "Plaza Suite," staged by Mike Nichols, in which she and Mr. Scott played three different warring couples to hilarious effect. "Plaza Suite" brought her another Tony nomination.

The awards and nominations kept coming. She was nominated for an Oscar as best supporting actress for "Airport" (1970); she won a best-actress Tony that same year for her portrayal of an alcoholic down-and-out singer in Mr. Simon's laughing-through-tears drama "The Gingerbread Lady"; she and her co-star, Charles Durning, received Emmy nominations for "Queen of the Stardust Ballroom," in which they played a couple who warm to romance when they meet at a dance hall.

Another Oscar nomination, for supporting actress, followed her work in Woody Allen's "Interiors." In 1981, she was nominated for a Tony for "The Little Foxes," in which she played opposite Elizabeth Taylor. In his review in The Times, Frank Rich called her "a wonder" and added, "such is this actress's talent that she can conjure abject terror out of silence and thin air." It turned out to be her last appearance on Broadway.

One of her most memorable film roles was as the dedicated anarchist Emma Goldman in Warren Beatty's 1981 "Reds." Her fiery performance won her the Oscar for best supporting actress. In all, she won two Tonys, an Emmy and an Oscar.

Her film credits also included "Cocoon" (1985) and its sequel, and "Nuts" (1987), in which she played Barbra Streisand's mother.