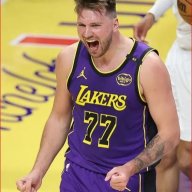 I Want To Believe
Super Moderator
Moderator
Supporting Member
Joined

May 13, 2002
Posts

68,588
Reaction score

18,181
Location
RIP: George A. Romero (1940-2017)

George A. Romero, 'Night of the Living Dead' creator, dies at 77

http://www.latimes.com/entertainment/movies/la-me-george-romero-20170716-story.html

Legendary filmmaker George A. Romero, father of the modern movie zombie and creator of the groundbreaking "Night of the Living Dead" franchise, has died at 77.

Romero died Sunday in his sleep after a "brief but aggressive battle with lung cancer," according to a statement to The Times provided by his longtime producing partner, Peter Grunwald. Romero died while listening to the score of one his favorite films, 1952's "The Quiet Man," with his wife, Suzanne Desrocher Romero, and daughter, Tina Romero, at his side, the family said.

Romero jump-started the zombie genre as the co-writer (with John A. Russo) and director of the 1968 movie "Night of the Living Dead," which went to show future generations of filmmakers such as Tobe Hooper and John Carpenter that generating big scares didn't require big budgets. "Living Dead" spawned an entire school of zombie knockoffs, and Romero's sequels included 1978's "Dawn of the Dead," 1985's "Day of the Dead," 2005's "Land of the Dead," 2007's "Diary of the Dead" and 2009's "George A. Romero's Survival of the Dead."

The original film, since colorized, has become a Halloween TV staple. Among other notable aspects of the cult classic was the casting of a black actor, Duane Jones, in the lead role, marking a milestone in the horror genre.

Romero wrote or directed projects outside the "Living Dead" franchise too, including 1973's "The Crazies," 1981's "Knightriders" and episodes of the 1970s TV documentary "The Winners." His last credit as a writer was for his characters' appearance in 2017's "Day of the Dead" from director Hèctor Hernández Vicens.

George Andrew Romero was born in the Bronx in New York City on Feb. 4, 1940. He attended Carnegie Mellon University in Pittsburgh and graduated in 1960 from the university's College of Fine Arts.

In recent years, as the zombie genre had a resurgence, Romero wasn't always a fan. He told a British newspaper in 2013 that he'd been asked to do some episodes of "The Walking Dead," but had no interest.

"Basically it's just a soap opera with a zombie occasionally," he told the Big Issue. "I always used the zombie as a character for satire or a political criticism, and I find that missing in what's happening now."

Romero took an intellectual view to his depiction of zombies, an approach he found lacking in some of the work that came after him.