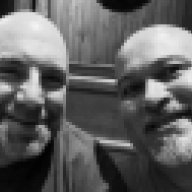 Killer Snail
Supporting Member
Joined

May 14, 2002
Posts

59,945
Reaction score

12,254
Location
This modern Oceans series is spun off of a remake anyway, Like I said, I'll give it a chance and hope it isn't just a cash grab. I don't mind it as much since it sounds like a continuation (even though it is out of sequence by its title

). I'd have to go back and watch, but did Danny's character ever discuss his sister/family much in the previous three films?

The Ghostbusters film (which I still have no desire to see) didn't even know what it was supposed to be. Reports came out that it was a remake, then a re-imagining, then a sequel, then...blah blah blah. Kind of lost its identity along the way, I guess.
How do you know the Ghostbusters film lost its identity if you have never seen it? I thought it was a fun film.