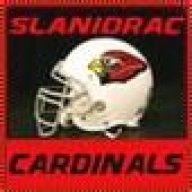 ASFN Icon
Supporting Member
Joined

Jul 11, 2002
Posts

12,544
Reaction score

9,388
Location
So Keim and Kingsbury are set for the next 6 years. Actually they are set for life, but I digress.

Suddenly " all in " isn't imperative any more. Kyler will get his mega contract albeit a year too soon. It will probably further strain our cap situation which in turn will limit our free agency hunt.

SO WHAT? Don't worry guys, we have 4 to 5 more years to get this right. The K- Boys feet are out of the fire.

Keims 2021 off season now is clear. Make a splash. Spend it all. JJ, Green, all in. To hell with 2022. Secure our future with a decent 2021 season and we're golden.

HEy , we can't go into 2022 with a lame duck coach and GM even though we don't have the cap space to sign all the quality players and free agents we need to truly compete. That's okay. We have security!

PR wise we'll just bang the hell out of JJ Watt being in the building. We'll bushwhack the fan base about any free agents we sign and convince them " we're not done yet" as we head into June. And hey, we got the draft to dazzle everyone a little more.

Call me the Prophet of Doom if you want. After 55 years of following this team I will no longer be bushwhacked anymore. Look around and see how the other quality NFL teams operate. I don't see it here.

The holes, the cap space, the ineptitude of our draft and the brutal schedule all add up to a really bad season. It will be interesting to see the over/under for wins this season. Bet the under. I don't care what it is.

But hey, don't worry. We've got 5 more years to get this right.