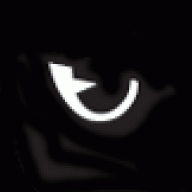 Joined

May 14, 2002
Posts

7,712
Reaction score

4,906
Location
From Peter King:
THE DeAndre Hopkins TRADE

Houston traded Hopkins and a fourth-round pick to Arizona for running back David Johnson, a second-round pick in 2020 and a fourth-round pick in 2021.


Houston got Johnson and defensive tackle Ross Blacklock this year, and the fourth-rounder next year.
Arizona got Hopkins and defensive tackle Rashard Lawrence.
The only way this trade isn't a disaster for Houston is if Johnson approximates his 2016 form. Four years is a liftetime for a back, so this looks like a clear win for Hopkins and the Cardinals.


THE Khalil Mack TRADE
Chicago traded first and sixth-round picks in 2019 and first and third-round picks in 2020 for pass-rusher Khalil Mack and second and seventh-round picks in 2020.
Mack played hurt last year; his 21 sacks in 30 Chicago games would have been higher if he'd been healthy. He's still the best player in this deal. If Kmet's a good NFL tight end, the win here will go to Chicago. That's a big if. Jacobs will be Jon Gruden's feature back for the next three years, most likely. Moreau's a usable tight end and good value pick. Arnette seemed a reach at the 19th overall pick this year, but we'll see.
THE Stefon Diggs TRADE
Buffalo traded first, fifth and sixth-round picks and a fourth-round pick in 2021 to Minnesota for wide receiver Stefon Diggs and a seventh-round pick.
Buffalo traded a boatload for a receiver with an average NFL season of 73 catches, 925 yards and six TDs in Diggs.
Minnesota got Diggs' replacement, LSU wideout Justin Jefferson, with the 22nd pick in the draft, then traded the other two picks for fourth and fifth-round picks in the 2021 draft.
If Diggs can be a legit WR1 for the Bills in the next two or three years, the trade's a good one for Buffalo. He may well be, but anything less than top-10 receiver production would be disappointing, particularly if Jefferson becomes a consistent producer in Minnesota. For the Vikings, who made a league-high 15 picks this year, the Diggs trade adds two fourth- round picks and a fifth in 2021 to one of the best-regarded wideouts this year, Jefferson.
THE MINKAH FITZPATRICK/Ryan Tannehill INTERTWINED TRADES
In 2019, Miami traded QB Ryan Tannehill and a sixth-round pick to Tennessee for a fourth-round pick in 2020 and a seventh-round pick in 2019. Miami traded safety Minkah Fitzpatrick and Tennessee's fourth-round pick this year to Pittsburgh for first and fifth-round picks this year and a sixth-round pick next year.
Miami got the player who better be their left tackle of the future, USC's Austin Jackson, and a fifth-round defensive end, Jason Strawbridge.
Tennessee got Tannehill and a backup linebacker, David Long Jr.
Pittsburgh got Fitzpatrick and a guard from Louisiana, Kevin Dotson.
Three big players in this trade. Tannehill had the highest passer rating in the NFL since 2013 after replacing
Marcus Mariota
last year; his play enabled the Titans to pass on chasing Tom Brady as a bridge QB. The versatile Fitzpatrick played all but three snaps in his 14 Steelers games after the September trade with Miami and was PFF's 15th-rated safety in the league. There's pressure on Jackson, who started 25 games at left tackle for the Trojans, to replace the departed Laremy Tunsil for the long term in Miami. If Tannehill keeps it up, this trade's a steal for Tennessee.