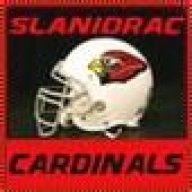 Registered User
Supporting Member
Joined

Jul 11, 2002
Posts

10,681
Reaction score

5,859
Location
We should all know by now and especially after one game things are never as good or bad as they seem.

I'm tempering my expectation just a bit. I'll be the first to admit I slipped to the dark side and am not completely convinced of what we witnessed Sunday.
With 4 months to prepare for game one will we be able to execute on a game plan installed on Wednesday?
Now that it's on tape will opponents adjust to what we did?
Are the Titans as bad as they appeared?
Are the Vikings as vulnerable as they appeared on Sunday.

It certainly is set up to an interesting Sunday. It's a huge test for Kliff and his staff to follow up with another good game plan.

If we lay an egg all the joy we are feeling right now will be neutralized. Not meant to be a buzz kill. I will be one nervous hombre Sunday.