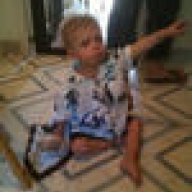 Joined

Oct 27, 2004
Posts

4,153
Reaction score

4,112
I imagine Breeland is going to see action this week and no reason he shouldn't. Here is my dream scheme. Breeland man up their 2nd best WR. Doesn't have to learn Vance's PHD defense, just shut down their 2nd best WR.

Then play zone with CB's so they don't get burned deep. JT helps shadow the #1 WR (what Bill B does).

Get Budda up on the line. He destroyed Dallas's game plan. Have him drop in coverage 50% and blitz the run/pass the other 50%. Have him and Simmons trade off doing this so the QB has no clue who's coming or going.

Run some stunts with the DL and OLB. If I see Golden speed rush past the QB one more time I'm going to lose it. The opponents OL has no fear because our rush is so predictable.

JT covers the back end to help out on pass and run support.

Have Simmons or Collins blitz the A gap. Honestly, Zaven looks scary out there with how big he is. If a QB sees him rushing the A gap in his face, even if he doesn't get there it will affect the QB's decision making.

That should do it. Just my 1 & 1/2 cents.

Boom.