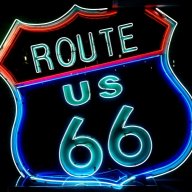 Cruisin' Mainstreet
Supporting Member
Joined

Oct 19, 2003
Posts

89,202
Reaction score

28,319
He is seeing ghosts. He's watching the pass rush instead of looking down field or for a pocket to step up into. Basically I am saying he's playing scared. Film study would help this. IMO
I'd be seeing ghosts too playing behind the Cardinals offensive line. I don't think he trusts it to step up in the pocket and he is vulnerable when he drops deep. Opponents have figured that out.
What I don't understand is why he doesn't have some intermediate pass plays. Those short passes to the flat don't cut it. I think Harry mentioned that Murray should roll out more on pass plays. Until the offensive line improves I think that is what he should do.
It's hard to figure out how much is coaching and how much is on Kyler.