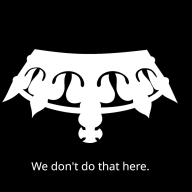 Joined

Aug 9, 2005
Posts

14,187
Reaction score

3,727
This is another GPS based app game that gets you out and about. Its pretty fun. No one blows up your stuff like in Ingress!! Its more of a scavenger hunt.
You can punch in your zip code here to see what Munzees are in your area to capture.
Munzee is the next generation in global scavenger hunt games. Simply download the free app, scan the munzees you find, and score points. Collect points when you place your munzees on the map or when they are captured by other players. Your points accumulate and you gain levels. It's just that easy.
Virtual Munzees can be captured by getting within 300 feet of them. Physical Munzees are captured by scanning the QR code.
You get points by capturing and deploying Munzees and a cajillion other things I haven't learned yet. I like to go hiking, so I deployed 11 Munzees on the back of the signs on a popular trail around here on Sunday. Every time those get captured, I will get points!
Lots of fun!