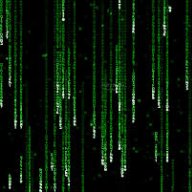 Father smelt of elderberries!
Supporting Member
Joined

Jan 27, 2005
Posts

27,123
Reaction score

5,816
Location
I've noted for years that trying to judge a coach overall is very difficult. But here is something I was starting to figure out about Williams even during last playoffs (when these Suns caught my attention again): as a coach, he's effectively a mirror image of Mike D'Antoni. He's like the opposite, but for his own reasons begins to behave similarly.

How? At first I thought he was just the polar opposite of D'Antoni, because Williams trusts his bench and D'Antoni famously did not trust his bench (except Leandro barbosa). D'Antoni even got snotty when nudged to play his rookies. Now I've figured out that it's more complicated than them being polar opposites. The two coaches approach the same position, declining to use all their bench players, for exactly opposite reasons. D'Antoni did it, to a greater extreme and more stubbornly, because he didn't trust his bench. Williams does it, somewhat more moderately (I mean, he did use Aaron Holiday recently and he's been using Biyombo over McGee), because he trusts them too much. His displays of excessive loyalty is counter-productive.
I have been pointing two things out about Monty that to me where exactly like Pringles. The inability to make in-game adjustments (that happened last playoffs too), sticking to sets that didn't work in the first half and his rotations. It used to drive me nuts when Nash was shut down on the high pick and roll and D'Antoni kept running over and over despite it not working. Monty has made some game to game adjustments but in-game he has been pretty bad. The second is the rotations. Shortening the bench way too much last season with Frank and now with our current bench. The loyalty thing is definitely a factor to a fault. Both things that drove me nuts about Pringles.
I hate to say it but it might be too late. Guys need to be in rhythm. If you play Holiday for the first time in Game 7 it's going to be difficult for him since he doesn't have a feel for this series at all on the court. It should have happened way earlier in the series.
If the Suns go down in 7? Monty played a huge role in it.