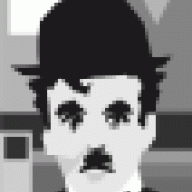 Joined

May 13, 2002
Posts

39,641
Reaction score

8,600
Location
Cheese, it was a Sony production correct? So it was a Sony story with a Sony chosen director?

I've never heard that Feige controls everything about Spider-Man and frankly I don't see how he could over the Sony productions, but you are obviously better informed than me. While he does deserve respect for facilitating the reintroduction of the character, I wouldn't ascribe too much credit to him. Spider-Man is the most popular Marvel character by far and no one needs to try very hard to generate interest.

My original point is in my opinion, No Way Home made more money than the other 3 put together because it was a good story well executed that respects the fans. And the fans responded. Ergo, it stands to reason the opposite is also correct in regards to the other 3 (and the D+ Marvel series to boot).

Or to put it another way and more to your point, if Feige is the genius money maker why did No Way Home make more money than Black Widow, Shang Chi, and Eternals combined where he had infinitely more input and control?
That's kind of a no brainer. More people go to the movies now than they were during all 3 of the earlier movies. Especially Black Widow.
And business doesn't ultimately determine how good a movie is. Shawshank made nothing at the box office while the Transformers movers are some of the biggest moneymakers ever.