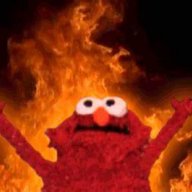 ASFN IDOL
Supporting Member
Joined

Jan 2, 2003
Posts

75,828
Reaction score

36,219
i don't mean to get all philosophical, but i do believe to focus on the destination rather than the journey is a misplacement of priorities and is not the path to fulfillment (just like it's more important what you do every day for money rather than how much you have at the end of the year)

i too have let my ego be attached to the identities known as Phx, AZ, Suns, and Cardinals but at least i know it's just a big lie to think it's important that they beat the other guy and his false identities.

i participate because these athletic challenges are great entertainment, and the more i like the characters the more i root for their success

-- but whether they won 2 or 4 games in last year's Finals, meant nothing really. it was a great ride

and to watch them win 64 games this year in some very exciting ways and see them enjoy that journey can not be diminished by seeing other teams step up and have their moments

that being said, now i have to go yell at the tv screen for the Griz to beat the crap out of Curry and Green because i really don't like them!
Look, I can enjoy the journey and have to it's fullest extent. Like last year, even losing the Finals, I thought the Suns gave us an incredible journey. And this regular season was an absolute joy to watch. Literally… I had a smile plastered on my face for the entire journey… but It'll just suck for the journey to end in a car wreck.
And that's what a 2nd round collapse to an inferior Mavs team will be. Lose to the Warriors or Bucks? I can live with that and appreciate a great run. But for this to end on our home court to the flopping Mavs would just blow serious chunks.