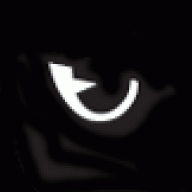 Joined

May 14, 2002
Posts

7,623
Reaction score

4,744
Location
We have been burned before but that isn't a good enough reason to not do it again. Different players, different time, different humans making decisions, and potentially a different outcome.
I don't think I have ever been in the trade down fan club...until this year. Here is my thought process:
Young, Okudah, and most likely Simmons will be gone (if Simmons is there, you take him)
DEEP draft at OT and WR...the two positions we keep debating
No consensus on #1 OT or WR with several options
We don't have a 2nd round pick - very valuable in a talented draft
The guy we like at #8 could also be there are #10, #12, and maybe #16
The key point in all drafts is taking the best player.
Ozzie Newsome was not only an amazing GM but he was one hell of a draft strategist. Here is an article about getting Lamar Jackson with
Peter King of NBC's Football Morning in America talked to Ravens General Manager Eric DeCosta about the process of the 2018 NFL Draft that produced their future.
With the top names at the position going in the top 10, the Ravens knew they liked the Louisville quarterback, but thought they could move down.
It did, and they dealt the 16th pick to Buffalo for 22 and 65.

"We get to 22, and all of the players we liked are still there," DeCosta said. "So we traded again."

They moved 22 to the Titans for 25 and 125, but then used the 25th pick on South Carolina tight end Hayden Hurst, before trading back to the 32nd pick to get Jackson, giving the Eagles their 2019 second-rounder to move back up. That was not without some nervousness, but DeCosta said he and Newsome had kept their interest in Jackson largely to themselves.

"We didn't even interview Lamar at the combine because we didn't want to be associated with him. We didn't want rumors about us and him to start. They didn't. We were proud of that. So we pick him, and to hear him talk, and to hear his emotion and to see Lamar on TV with Deion Sanders, so happy, and to see his conviction, and to see his competitiveness. That's a powerful thing. So, after the pick was announced, we hadn't even had the chance to tell the scouts and coaches.

"And I think it's probably the first time in my 24 years that you could hear cheering outside the draft room. You could hear the coaches and you could hear the scouts. That was a powerful moment for us."

And one that changed a franchise.
The info below is a bit older but has a lot of info on trading up/down in 1st round. Unless we are 100% sure there is a guy at #8 that won't drop and will be a sure fire starter/pro bowler for the next 5-10 years...I think we trade down this year.
You must be registered for see images attach
You must be registered for see images attach
You must be registered for see images attach